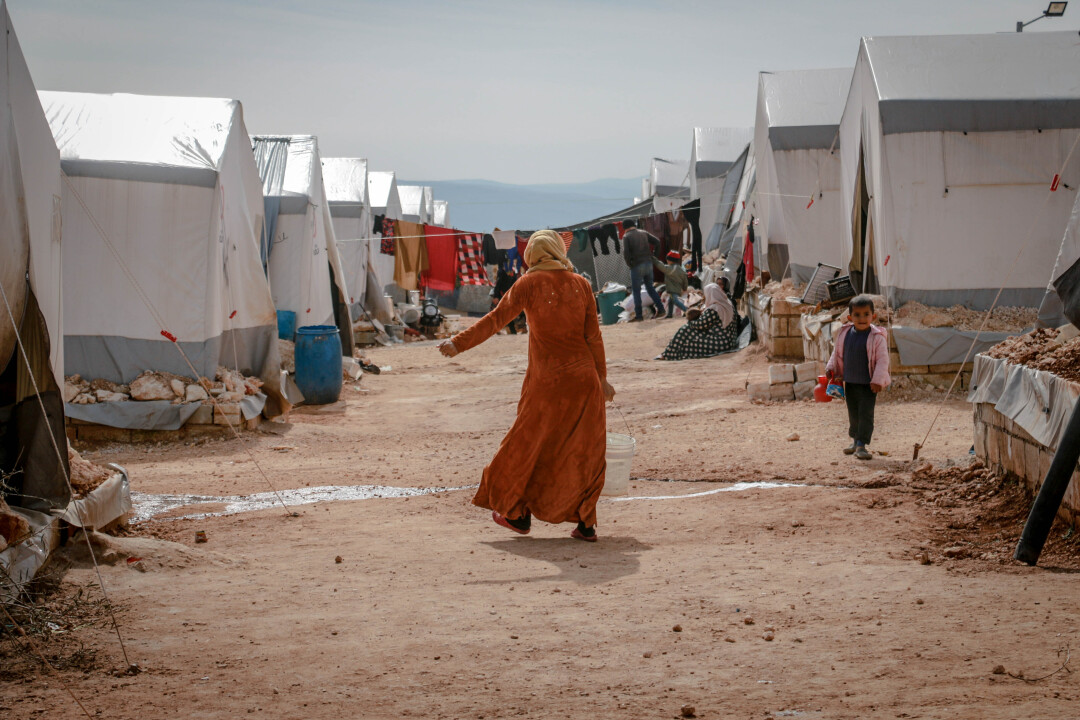 WORLD REFUGEE DAY
June 20, 2022
by Janelle Penaherrera
World Refugee Day is designated as a day we honor refugees across the globe. It is a day to acknowledge the plight of millions of people who are fleeing violence, persecution and famine. Refugees are not a new phenomenon; Jesus' family fled persecution to find a safe haven in Egypt. The Bible records the exodus and resettlement of many people throughout time. God's presence was critical then, and it is critical now. Timberline's partner, Convoy of Hope, extends God's helping hand during this modern-day crisis.
Who are Refugees?
According to the 2020 United Nations Refugee Agency, there were 82.4 million people forcibly displaced around the world. Of this number, 26.4 million were refugees, with half of them being under the age of 18. This number has doubled within a decade. The five major source countries of refugees are Syria, Venezuela, Afghanistan, South Sudan, and Myanmar. Since this time, the Ukrainian-Russian war added 6.5 million people, 90% of whom are women and children.
"No one puts their children in a boat unless the water is safer than land." Warson Shire
Where do refugees go?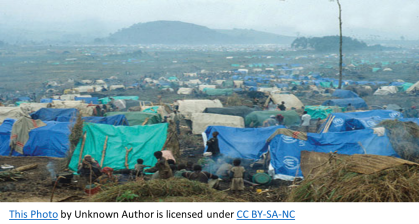 Most cross their borders into neighboring countries. The five leading host countries are Turkey, Colombia, Germany, Pakistan and Uganda. In 2018, less than 3% returned home, and many remained in refugee camps for over 20 years. One million children were born in displacement between 2018 and 2020. Born and raised in camps, few experience a "normal" home life. Attending school and obtaining livelihoods become dreams for those who live in the stateless confines of foreign countries. In 2018 only 92,000 refugees were admitted for resettlement. The COVID-19 pandemic curtailed much of these efforts.
Refugees are also in our communities. One of the most difficult challenges they face is the language barrier. I work at the Adult Learning Lab at AIMS Community College as a GED instructor. Several students are resettled refugees; one such student is a 21-year-old young man. He has resided in Greeley for nine months. His country of origin was Myanmar (Burma) where he lived with his mother, sister and brother. The father resettled in Greeley a few years before he and his brother came to the United States. His mother and sister plan on moving as soon as they receive their required documentation and visas. This young man does not want to return because he belongs to the ethnic minority that the military government is persecuting. He is one of the lucky refugees who has found a new home.
"It is the obligation of every person born in a safer room to open the door when someone in danger knocks." Dina Nayeri
Critical Needs
Refugees in many areas are facing food and water shortages. High costs of food, extreme weather conditions, and the Ukrainian-Russian war are converging into a perfect storm for those in dire need. In 2021, Ukraine and Russia exported 20% of the world's maize and wheat. Africa and the Middle East are major importers, and disruption of these supplies is predicted.
"When food becomes scarce, refugees often turn to desperate measures to feed themselves and their families. We are particularly worried about the health of the refugee population, domestic violence and refugees resorting to illegal employment or even to prostitution, just to put enough food on the table." Anotonio Guiterres
Convoy of Hope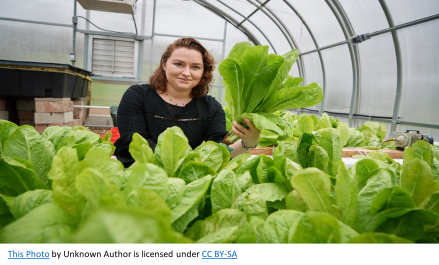 Distributing food and water to those displaced by disasters, whether by natural causes or human, remains Convoy of Hope's primary mission. They have been in several areas across the world for over 20 years, and their ability to establish relationships with partnering agencies gives them access to helping millions of refugees. Displaced persons in-country as well as those refugees in camps in Europe, Africa, and the Middle East have received and continue to receive items from Convoy of Hope. Currently, they are mobilizing in Poland and Romania helping millions of Ukrainian refugees. They also distribute food and resources such as socks and shoes to refugee centers in the United States. Providing the means to improve food production is also part of their mission. They stand with their partners in Kenya supplying food, seeds and farming equipment and are working with agencies in Romania building greenhouses for future food production for refugees.
Through agricultural education, research and better production methods, Convoy of Hope guides at-risk communities toward food security and higher incomes. Teaching newer and more efficient agricultural practices empowers farmers to cultivate increased harvests in stressed areas.
Women Empowerment is another program that Convoy of Hope provides for struggling communities. With education, training and financial support, women earn income for their families. Nutritional and health classes are also available for women and girls, contributing to better family health.
"Finding Help is like finding a Light, Finding Hope is like finding a Power Plant."
What can we do?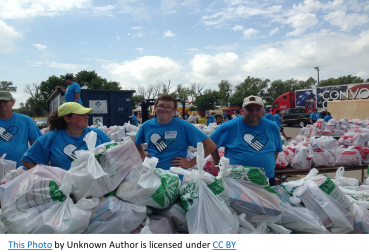 One way that you can help is by donating to Convoy of Hope; they cannot feed millions without your help. Besides food, they also provide hygiene kits for families, babies, women, and individuals. These kits include a toothbrush, toothpaste, soap, shampoo, diapers, a comb, etc. Convoy of Hope's hygiene kits is a project for Serve Day at Timberline Church (July 16th from 9:00-1:00). You can sign up here: Volunteers: Serve Day Project Sign Up (signupgenius.com) You can also go to Convoy of Hope's website: convoyofhope.org and explore the many ways you can help.
Look for opportunities in your area where you can volunteer to serve refugees. The Immigration and Refugee Center of Northern Colorado is in Greeley, Colorado: www.ircnoco.org. They seek volunteers to help in their ESL classes, daycare, and food truck. Poudre School District has several school programs focusing on refugee and immigrant children. If you know of a refugee family in your community, welcome them to their new country. Be open to their questions and differences.
Listening and reading stories about refugees brings to life their challenges and difficulties caused by displacement. "Amplifying Refugee Voices" is the theme for the Colorado Refugee Speakers Bureau event on June 16th held at McNichols Civic Center in Denver. You can register for this event at corefugeeconnect.org/speakers/. This site also has a list of great reads. Prime Video showcases "This is Home: A Refugee Story," a documentary about four Syrian refugee families resettling in Baltimore.
Another way that you can help is by joining World Refugee events in your area and showing your support with your presence and a friendly smile.
Prayer warriors are also needed. Our God is a Mighty God, and his supernatural presence makes the impossible possible. Add your voice to this plea:
Dear Mighty God, Listen to our cries! Hear our prayers! From the ends of the earth, we cry to you for help when our hearts are overwhelmed. Lead us to the towering rock of safety, for you are our safe refuge, a fortress where enemies cannot reach us (Psalms 61:1-3), We ask that you use our gifts given to Convoy of Hope and multiply them tenfold. We ask that you guide us in helping serve those living in desperate places. We ask that you restore "home" in hearts that are lost.
In Jesus' name,
Amen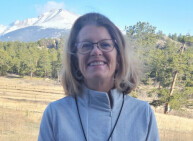 Meet the Author: Janelle Penaherrera lives with her husband in Nunn, Colorado. She has two children and four grandchildren. Since retiring from Colorado State University, she has helped students for over ten years in gaining their GED. She enjoys writing, camping, gardening, and watching her family grow.