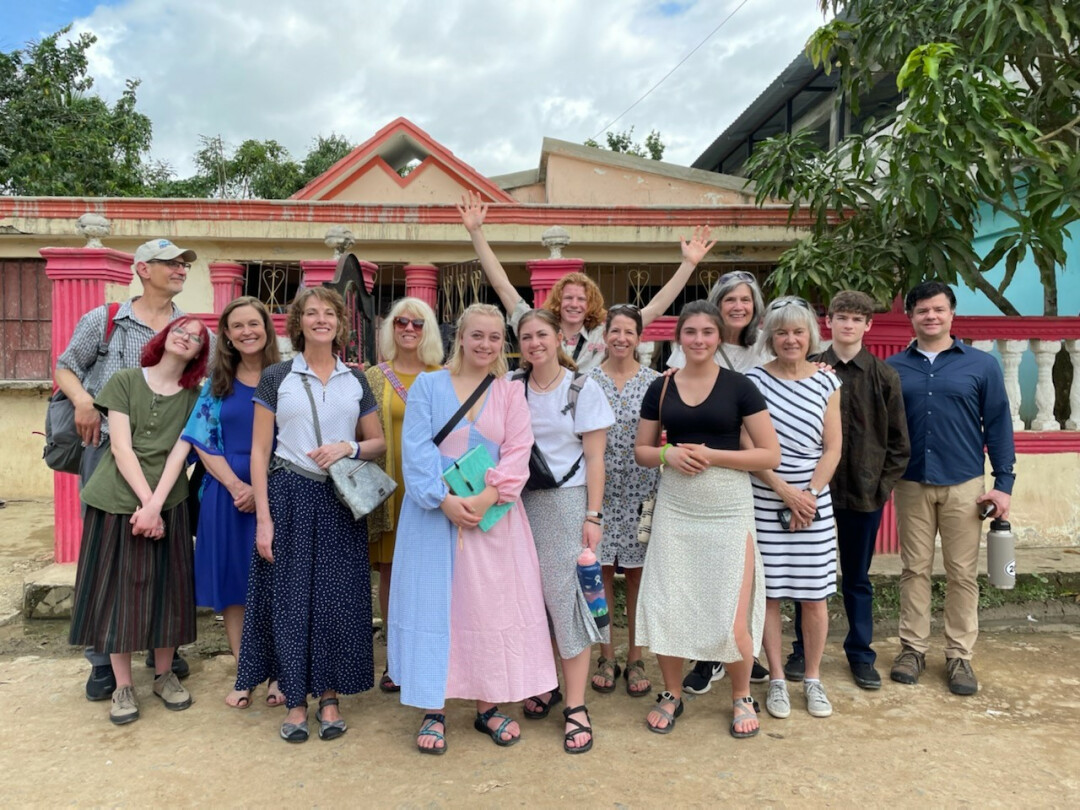 In November 2021, I found myself at a celebration dinner for missions at Timberline Church. My husband had already bought tickets for the dinner, and he was very interested in going, so I reluctantly agreed to go. We had already contributed to the cause by purchasing tickets, so why couldn't we just stay home?
After the dinner and several messages from visiting global missionaries, they drew tickets for two people to win a short-term mission trip. To my amazement and shock, a lady seated at our table, and I had both won a free mission trip to the Dominican Republic!
As our team of 15 people gathered to prepare over the coming weeks, a flood of thoughts and emotions went through my mind and heart - why me? At age 73, I was clearly the oldest person on the team, so what could I contribute? I had only a rudimentary knowledge of the Bible, so what could I possibly share with others? We were told by our team leader we would be mentoring to over 100+ Haitian refugee children. Another possible stumbling block for me, dealing with other people's kids. Playing with puppies, yes, playing with small children who only spoke Creole, not so much. How would this be possible? And what about the physical work? Our team leader told us we would be painting a Haitian Pastor's home inside and out in two days. Could I hold up for that amount of physical work?
Everything changed for me when we arrived at the first Haitian Christian School. Seeing those beautiful, precious little faces melted my heart. They had so little, yet they were so open to receiving us. We played simple games with them, games that our American children would have found boring and not worthy of their time, but these little ones loved every minute of it. At the end of the first school day, a little girl hugged me and didn't want to let go. I was overcome with emotion and didn't want that moment to ever end. I realized that the language of love, the love our Lord Jesus demonstrated, was far more powerful than any spoken word. Isn't that our defining purpose? To love each other as Jesus loved us.
And what of our missionary team? I have never felt more bonded to a group of people in my life. We worked together physically, prayed for each other, and lifted each other up every day so God's love would be shown in everything we did. My most treasured memory was when the children sang the worship song," Waymaker" to us in Spanish, and we joined them singing in English. It was truly the most blessed and humbling experience of my life.
And the lady at my table who also won the mission trip? We are now fast friends, soulmates in Jesus' ministry, having shared this blessed experience.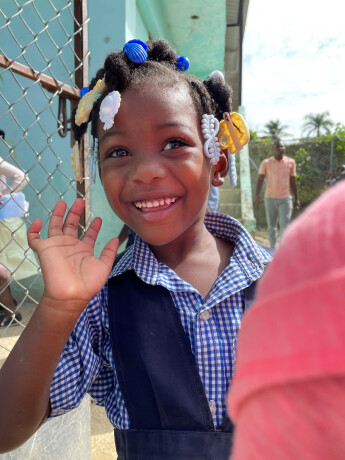 So now I'm proud to say that I will forever be a prayer warrior for missions. I look for any opportunity to share my experience with others. Not everyone has the means to go on a mission trip, but we all can contribute support and prayers for those on the ground who are doing God's work in sharing the Good News.
1 John 3:17. "If someone has enough money to live well and sees a brother or sister in need, but shows no compassion, how can God's love be in that person?"
- Sherry Honstead (Dominican Republic Trip Participant)