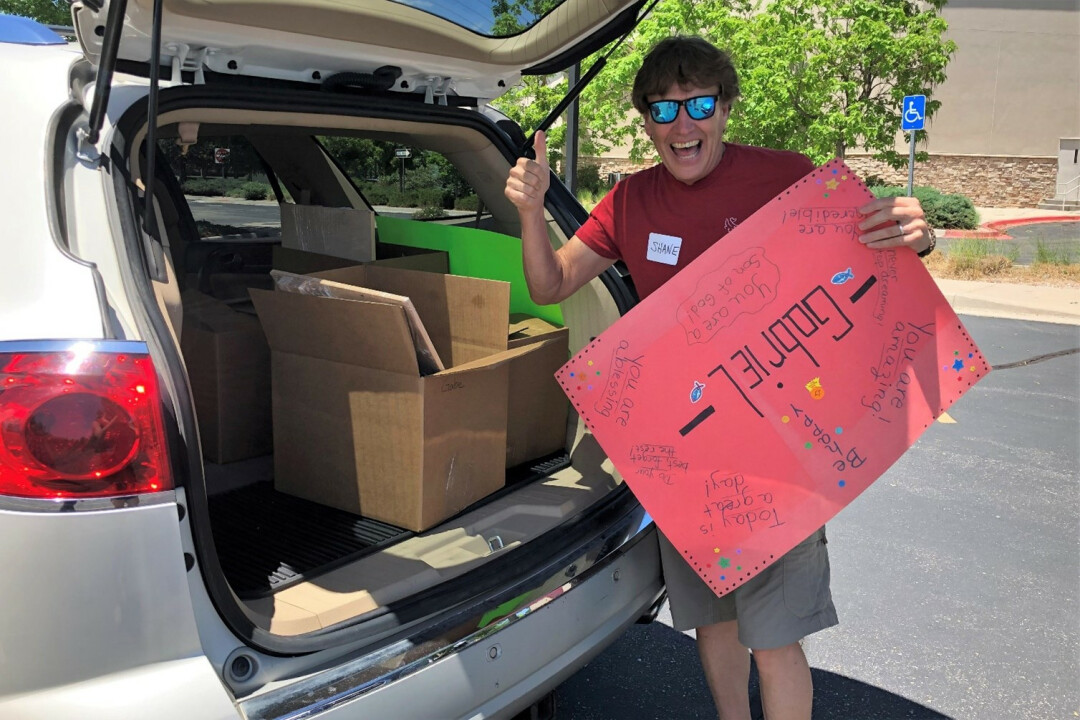 The goal for Royal Family KIDS (RFK) is to restore hope and interrupt the cycle of abuse for children who have been abused, neglected or abandoned. Although RFK has typically hosted a week-long camp as the critical part to fulfilling this mission, this year things had to change up a little bit. The good news is God had already positioned the staff to respond to the unexpected.
"Will I ever see you again?"
After fielding this question from many of their campers, RFK staff began brainstorming ways in which they could let each child know that someone thinks about and cares for them year-round. So, they developed the idea of extending their mentoring program into intentional programming throughout the year. Not only did they set up mentors to follow alongside each child, but they also designed quarterly events to give their kids authentic connection to each child. In that way, after summer camp, they would all get to see one another at the beginning of school, during Christmas and at springtime. Because of all of these new additions, the RFK staff started dreaming bigger, imagining RFK as something "more than a camp".
Nothing can separate us from God's love
This was, of course, perfect timing for a Godly respite that would last more than a week. Once COVID-19 restrictions locked individuals down, everyone felt the struggle. But for the RFK kids—especially those who have a history of trauma and whose foster families struggled to keep afloat—quarantine was exponentially difficult. The RFK kids were quickly becoming withdrawn, sending the kids into a "bad place". So, RFK staff and volunteers mobilized to help the foster families and kids in their program as quickly as possible. RFK delivered food each Saturday throughout the lockdown. Additionally, in April and May, 62 kids in over 50 families received a "COVID Care Package" filled with fun things for the kids, personal notes and hygiene materials.
Having emphasized in all their events and offerings the fact that nothing can separate us from God's love, RFK was able to carry this lesson on into what would have been sleep away camp week. They started out by "delivering camp" to the kids' houses. Creating a parade of a dozen or more cars, volunteers played camp music and waved posters as they dropped off three boxes for each kid.
One box held a tablet for the RFK kid to keep. The tablets had been uploaded with content such as song videos and plays created by Timberline Student Ministry teenaged volunteers, arts and crafts demonstrations and bedtime stories from "Grandma and Grandpa". Another box was filled with arts and crafts supplies. And the final box contained "typical" camp gifts such as a handmade quilt, a pillowcase embroidered with their name, a Bible, book and a camp T-shirt.
The minute the RFK staff and volunteers knew they had succeeded in delivering their message was during one session of "Scripture Scramble" in which several of the kids, when asked what it means when the Bible says "nothing can separate us", responded that when things are bad, if we lean on God, He can make it good again; because God is bigger than things like COVID.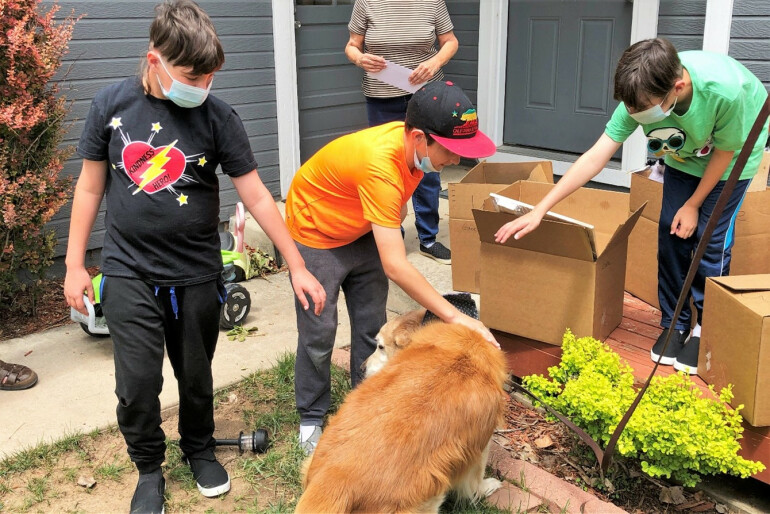 RFK in the future
Because of their mission and because the needs of RFK kids in Larimer County is bigger than what RFK can meet now, God has asked RFK to discover creative ways to grow. In addition to meeting up with kids throughout this summer in smaller settings and even hosting a one-day birthday event toward the end of the summer, RFK needs to have more feet on the ground to walk with their organization. You can definitely help with this!
Instead of recruiting only for a season, RFK now recruits all year long. Not only do they need mentors, but they also need people with ideas or simply a heart for foster kids and their caregivers. This can mean volunteering to help. This can also mean donating tangible resources. But, maybe more importantly, RFK asks you to pray for them.
How can you pray?
RFK asks for prayers that they can continue to grow in thoughtful, meaningful ways. They would like to find leaders, servants and contributors who can support their mission.
As well, RFK asks you to pray for the kids they serve. As mentioned earlier, all have felt some kind of struggle recently, but for kids in trauma, the struggle is exponentially impactful. With your help, RFK can continue to give these kids a hope and a future.
If you would like to know more about RFK, including how to volunteer, please go to: https://fortcollins.royalfamilykids.org
If you would like to donate to RFK, please give through Timberline, here: https://www.timberlinechurch.org/give