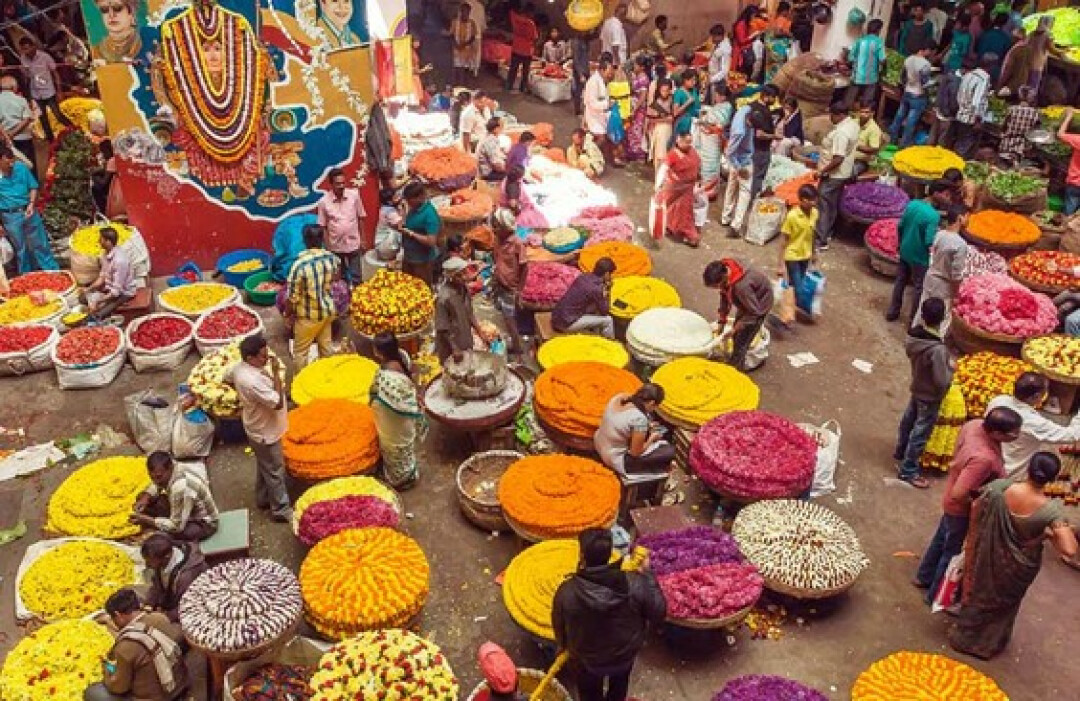 The "Live Dead" organization plants churches among unreached people groups throughout the world using teams who: value time and intimacy with Jesus, take the gospel where Christ is not, and are willing to give anything to see Jesus exalted everywhere. Currently, Live Dead has 80 teams working to see church planting movements among 80 unreached people groups.

The Work in South Asia
Timberline works in partnership with one Live Dead missionary family named the Holidays. The Holidays moved to a particular South Asian region five years ago for one reason: God had laid this area on their hearts. At first, the Holidays did not know how they would be able to reach people there; they simply began asking if others already located there had needs the family could meet. But eventually, it was the women of the area who captured the hearts of the Holidays.
Similar to other at-risk communities throughout the world, the women in this area of South Asia are extremely vulnerable to human trafficking. They have little education, are expected to stay close to their homes and are highly dependent on having a man around—whether that is a father, husband or even a grown son. As the Holidays began their stay in the area, they noticed that, because of the women's lifestyles, it was difficult to bridge the gaps between the women in their Live Dead teams with the local women of the area. So, they developed the idea of building up a transformational business that could uplift this demographic who had no prospect of bettering themselves.
A Business with a Mission
The Holidays, along with other Live Dead team members in this community, started up a local business directed toward the creation and selling of items local women could make on their own. Several years later, that business employs 100 local women who would otherwise have no way to support themselves and their families. But the best part about it: not only is this business fiscally helpful for the local people, it is also a great platform for Live Dead team members to have authentic relationships within this community.
Springing from this business, the Holidays now host a home fellowship of nearly two dozen people, ages 17-25 years old. As a matter of fact, just before COVID-19 shut down regular activities, five men from the home fellowship received baptism. This is significant in an area in which people define themselves by their religion and risk ostracizing their families by accepting another faith as their own.
But at Live Dead, the message is not for believers to throw away their families. Instead, team members fight to make sure new believers understand the opportunities Christ offers that will allow His followers to be better sons, daughters, mothers, fathers, friends and workers in their communities.
A Pandemic with Impact
COVID-19 has impacted this budding business and spiritual community in both good and bad ways, as well as in ways that are yet to be understood. Having had to return to the U.S. for a family emergency just before the quarantines, the Holidays have been unable to get back to the country in which they have served. However, because of technology—video calls, texts and emails—they have been able to continue to disciple the people of their home fellowship from afar as well as maintain contact with their relationships outside of the fellowship group. As an example of God's generosity, the Live Dead team was even able to give their craftswomen a bonus paycheck to help their families through the COVID crisis. The local families have taken note of this generosity of friendship and financial support, as very few outside entities seem intent on assisting them through this hardship.
Prayers for South Asia:
The good news is we have a God who knows all the answers. And He loves when His people call on Him for guidance. With that in mind, the Holidays have asked Timberline to pray specifically for their mission:
Pray for the health of the team, both in response to COVID-19 and just in general.
Pray for the children of the team members. Many of the families there have school-aged children who are homeschooling out of necessity. The team would be happy to have a teacher for their children, whether it's someone who has been called to the area or if the teacher can help via technology.
Pray for their business. Before the COVID-19 shutdown, they had been working on two more branches in two more areas of product. All of that is on hold for now. Pray that the business can be a source of blessing in this South Asian community.
Pray for the brothers and sisters in the faith. In this area of the world, there can be a distrust of foreigners and what can be perceived as foreign ideas. Pray that they can communicate well to their families and communities. At one point, the Live Dead team had started to see some organized objections within the community, but it thankfully fizzled out on its own without violence or without taking away any of the new Christians in the community.
Pray over visa issues for all of the team members. The Holidays are not allowed back into the area because of issues with COVID-19. Also, other team members face the real possibility that upon leaving for normal visa requirements in the coming months they will also be barred from re-entry until the situation changes with travel and COVID-19. The team has many more things they would like to accomplish there in the young work and in new areas.
Pray over one particular local religious leader. He seems hostile to the Live Dead team and to the female-centered business model they host. Pray that this man can experience God's goodness and presence, and pray that he can be open to Christ. This leader has a potential for great impact within the community.
For more information on the Live Dead organization, you can visit their website.
If you would like to contribute to their mission, you can give through Timberline: https://www.timberlinechurch.org/give and note you would like your offering to go to Live Dead in South Asia.
Tiffany has been a writer for Timberline Storytellers for several years. She's quick to tell a story and loves to help other people tell their stories.