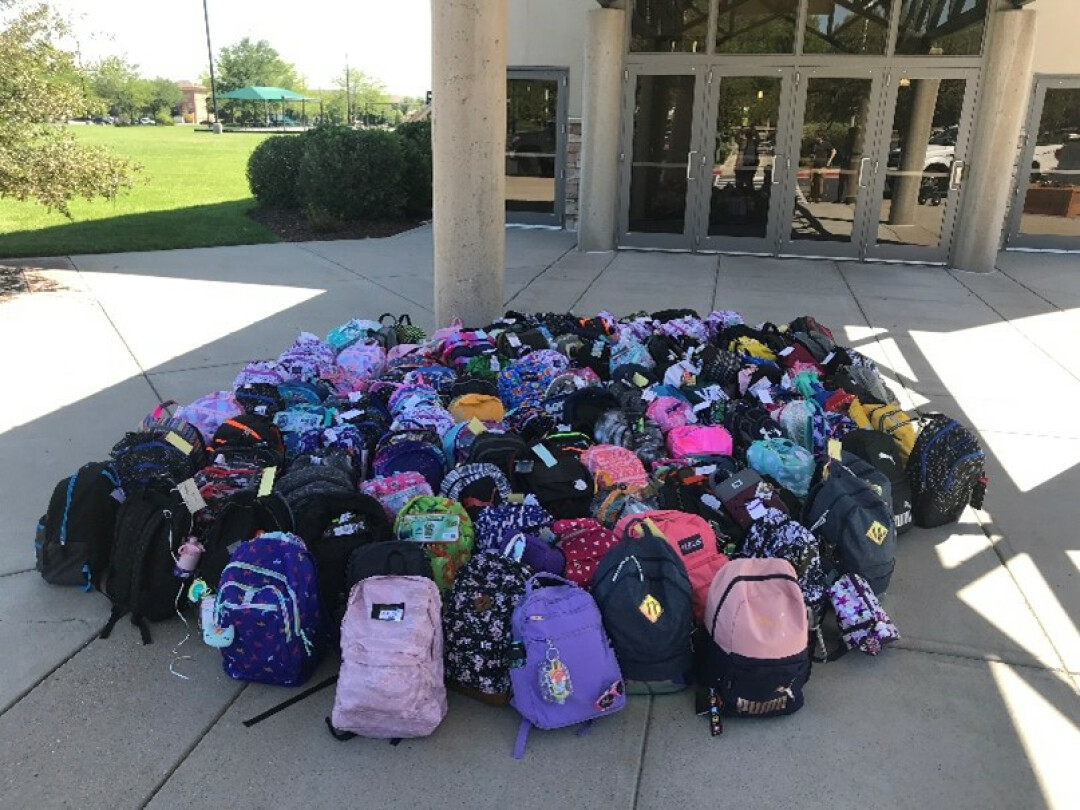 BACKPACK OF MY OWN – EQUIPPING CHILDREN WITH LOVE

A Backpack Of My Own is a Local Missions outreach of care for foster and adoptive families in our community that need school supplies in a carefully selected backpack provided by you that the kids can call their own. Quite often children come into care without needed resources, especially school supplies.
Meet Rachel LaFollette, an advocate and longtime supporter standing in the gap for vulnerable children through A Backpack of My Own. Read below to learn more!
Can you describe more specifically who this ministry serves?
The school supplies and backpacks donated to this program go to elementary through high school age children in the Larimer & Weld County foster care, adoptive care and kinship programs. These are children who truly need people to love on them and show them that they matter.
Many kids in the foster care system are in heartbreaking situations, at no fault of their own and at a very vulnerable stage of life. They may have had life experiences or relationships at a very young age that make them question if anyone really loves them or wants them. Who better to invest time and resources in?
How did you bring A Backpack of My Own outside our church walls?
Our team at Madwire [the company I work for] has always done such an incredible job getting involved in our community. So one year I was working on filling backpacks [with Timberline] and just threw it out there to our [Madwire] team, asking if anyone would want to get together with their coworkers and fill a backpack or two. That first year we participated we donated six backpacks. That was five years ago.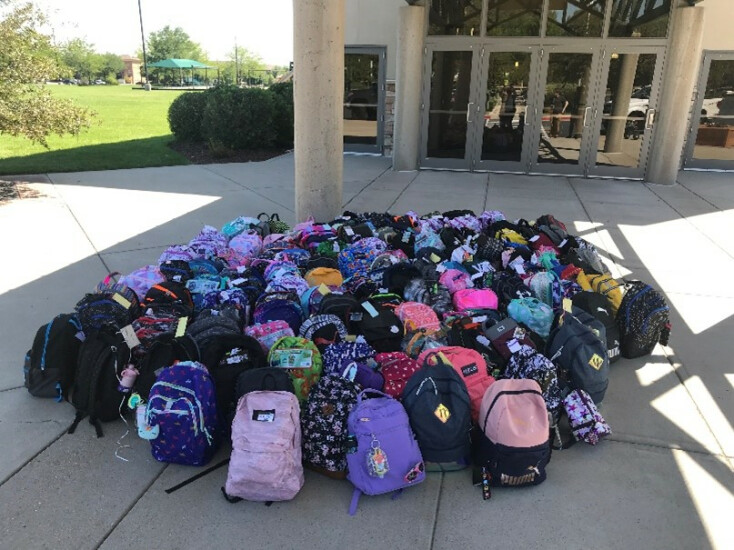 Since then it's become quite a production and team effort; we've donated more than 700 backpacks total. So now it's an annual tradition! Every year our teams come together to donate their resources and time to help us assemble as many backpacks as possible. We even have team members from out of state who donate, which is amazing considering they don't even live in Larimer or Weld county.
Last year my neighbors, as well as some family friends, contributed to our efforts. My in-laws, who live in Erie, always fill a backpack. We also have an employee who really loved this program, and when she moved down to Texas she started a similar program for local foster kids in her county in Texas!
In many ways, just by making people aware of the program and giving them the opportunity to contribute, we've gotten people from all over the country involved, as well as benefitted foster children in another state! Pretty incredible.
So I would say if you want to have a larger impact, get others involved. Many times, all you have to do is ask and people jump at the chance to contribute!
There are so many ways to support our communities, what was it about this ministry that drew you to it and keeps you involved?
Helping the kids in these programs feel loved and valued is one of the most important things we can do for our community. Like I said, recipients of these backpacks are often in heartbreaking situations at no fault of their own. In general, youth have very little control over their own circumstances, which makes it especially important that we help support them as a larger community. The least we can do is help them show up for school on their first day feeling a little more confident because they have a new backpack, like all the other kids, and have all the supplies they need to learn.
Was there a specific moment or interaction in your work with this ministry when you knew it was having an impact?
Not necessarily one moment, but there have been two experiences that have made participation in this program extra rewarding.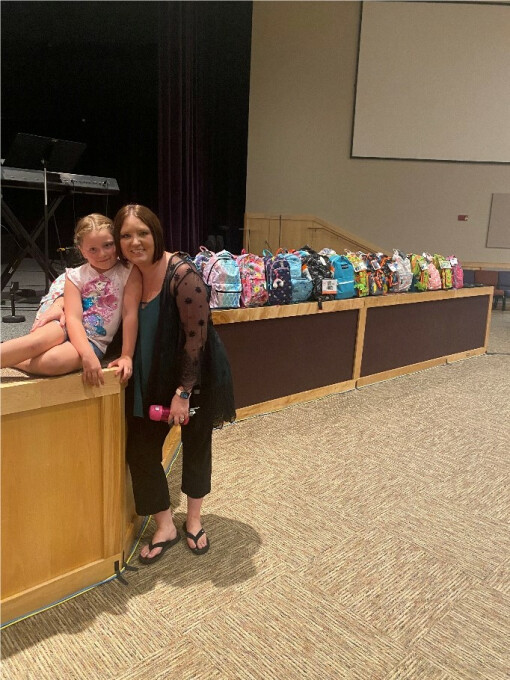 The program became more personal to me when my eldest daughter was old enough to participate. She's seven now, and for the last few years she and I fill a backpack together with items she picks out. Then she comes with me on the day we deliver all the backpacks that have been assembled by our teams at Madwire. It creates a good opportunity for me to talk to her about the circumstances some kids her age face, what the Bible says about caring for orphans, and instill a sense of generosity and responsibility in her. She is blessed to be growing up in a financially stable environment, with a multitude of family members who care for her. Not every kid is so lucky. As a parent, I want to be intentional about creating a family culture of servant leadership and love. I have several friends who feel the same way. Many of the parents I know who participate buy two of everything as they are school shopping with their own kids, which makes the shopping element very convenient.
Another added benefit, that I hadn't really thought about initially, is that filling backpacks with our teams at work is a great team bonding experience! It's such a positive thing to do together. I've had multiple team members who are either foster parents, or were foster kids themselves, tell me that seeing our team rally behind A Backpack of My Own is so meaningful and touching. Seeing the program through their eyes just reinforces how important it is.
People interested in filling a backpack can sign up here (which includes a list of needed supplies). Is there anything else they can do to support this ministry if they want to be more involved?
Ask your team at work, your friends, your extended family members or neighbors to fill backpacks or pitch in a few items, if you can't fill a backpack on your own. This is such a worthy cause, and comes at a great time of year.
You can also donate money (instead of backpack and supplies) directly to the program. It can be any amount you'd like (even a few dollars), which is tax deductible through Timberline Church.
I would also recommend writing a note of encouragement to the child who receives your backpack(s). My daughter always includes a little drawing or note, as well, that can go inside the backpack she helps fill.
Don't miss out, backpack drop off weekends are coming up on July 30 & 31, and August 6 &7; learn more here.
What specifically would you ask that our readers pray for with "A Backpack of My Own"?
Pray that each child receiving a backpack feels the love of Christ and knows how valued they are in the eyes of God & our community.
Rachel also left us with a couple of verses to reflect on:
James 1:27 "Religion that God our Father accepts as pure and faultless is this: to look after orphans and widows in their distress and to keep oneself from being polluted by the world."
Psalms 82:3 "Defend the weak and the fatherless; uphold the cause of the poor and the oppressed."
Blog written by Rachel LaFollette and Kate, a volunteer with Timberline Storytellers.