Women's Bible Study- Surrendered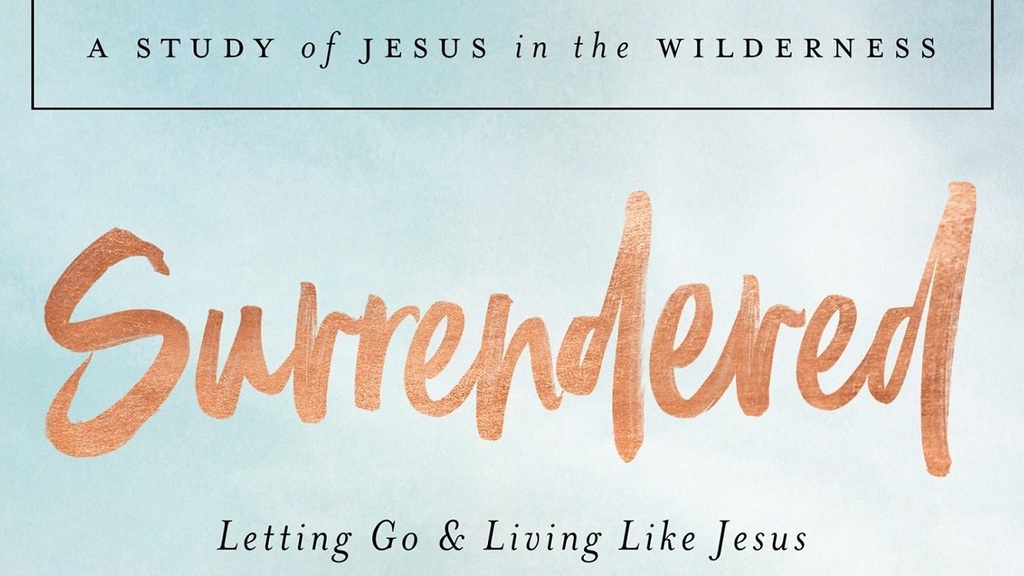 This study is written by Barb Roose, she will be joining us LIVE on October 23, registration is open.
Register for LIVE event here.
Join us Thursdays, September 16 through October 21, from 930-11 am. We will NOT be meeting on September 30.
As we are journeying through this 6-week Bible study, you will learn how to let go by exploring Jesus' time of testing in the wilderness. As you look to His example, you'll discover six principles that will equip you to let God lead you to victory as you deal with the problems and pain you are facing. Along the way, you will compare Jesus' responses to the Israelites, who also faced a wilderness season centuries earlier. This study will equip you to give up control, reach for God, let go of fear, and experience the blessings of the surrendered life.
This study is a blessing.
You will need to do a weeks' worth of homework AHEAD of the first meeting. The participant book is on Amazon for $13.99. Buy your book here. Once you get your book, please start working on Week 1. We will go over the material and watch the video for week 1 at the first meeting. I'm so excited to do this study with you! Please bring a friend.
Register here for the bible study.