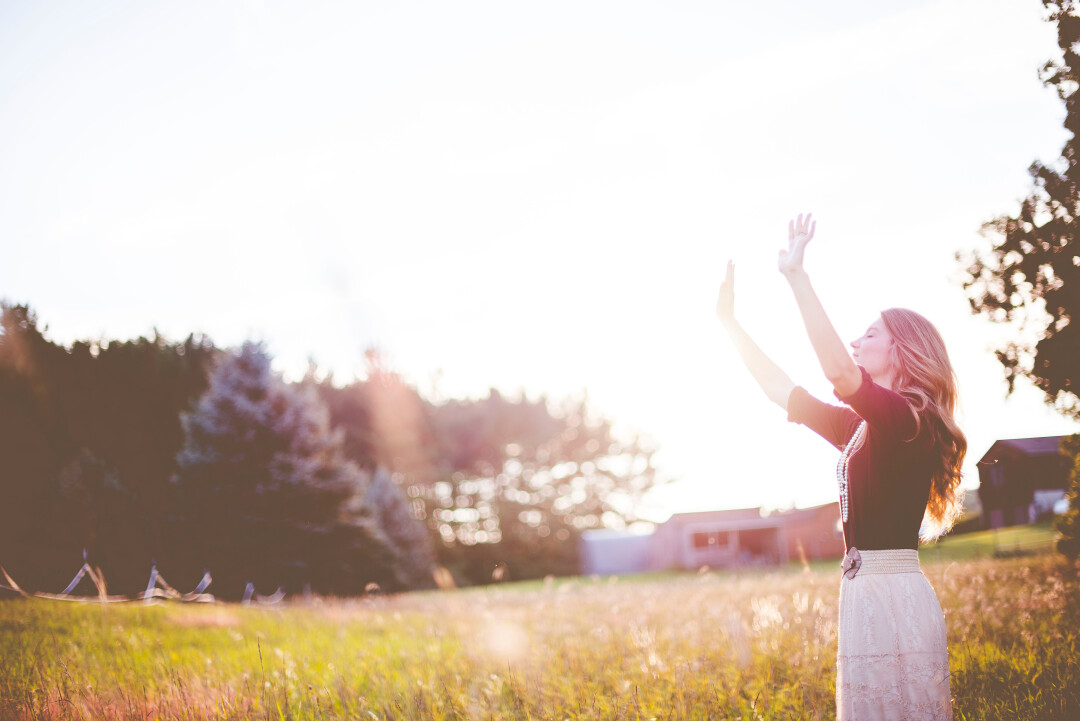 I was a good little kid. I never caused my parents too much grief but for some reason, I never liked being told what to do. I had no problem however, performing the very same task, if I thought it was my idea. So where do our thoughts come from? Have you ever had a good thought and wondered if it was your own thought or did it come from the Holy Spirit?

John 14:15-16 If you love me obey my commandments. And I will ask the Father, and he will give another Advocate, who will never leave you. He is the Holy Spirit, who leads into all truth. The world cannot receive him, because it isn't looking for him and doesn't recognize him. But you know him, because he lives with you now and later will be in you.
These verses tell us the Holy Spirit will lead us and we have been empowered to obey because we love Jesus and because the Holy Spirit lives in us. Do you think it's an accident that God designed the Spirit to speak to our spirit?

For the purpose of this devotional I am not going to get into all the ways the Holy Spirit communicates with us or how and why we need to test the Spirit to be sure the message came from God. As Christians, we believe the Holy Spirit guides us, especially when we pray and ask for direction. When the Spirit speaks, what are we going to do with it?

Follow through is critical. Obedience can look like many things: to serve someone or to serve God, forgiveness, being still, praying, worship, speaking boldly (with love), holding your tongue, or reading the Bible are all obedient things. Francis Chan wrote a convicting statement in Forgotten God. He says, "Instead of worrying about what God's will for your life is, don't miss God's will for you right now." Have you ever considered God's will for your life depends on your obedience moment by moment, even this very moment? The timing of obedience is important too.

A personal story – I had a friend who was also a spiritual advisor to me. He helped me discern whether God was leading me into ministry. I moved forward with this choice and after some time had passed, I started to receive repeated impressions to follow up with my friend. These impressions felt like a restless need. I reasoned I would catch up with him at some mutual events we already had on our calendars. He passed away suddenly one day before those events. Had I been obeyed quickly, when prompted, I would have been forever grateful for the time I had with him rather than living with a painful regret. Not responding in a timely manner can be a form of disobedience. I know I'm forgiven but it does not change my circumstances. I would rather live with the peace that comes with obedience.

So often in life, the good and the bad are mixed together. The untimely loss of my friend resulted in a valuable life lesson on how the Holy Spirit works. I thought I had time, but the Spirit was telling me otherwise.

When prompted, take a step. God can work with a misstep that is not quite right. He will also equip and empower us but may wait for our step of faith before He does. By being obedient, God knows we are willing to work for Him. As we become more familiar with how to listen and connect our nudges to the Holy Spirit, our understanding of how God communicates with us will improve.

John14:27 says: Peace I leave with you, my peace I give you. I do not give to you as the world gives. Do not let your hearts be troubled and do not be afraid. Peace without fear is the outcome of a lifestyle of obedience. It's our goal! Let peace be your guide when you communicate and obey the Holy Spirit.