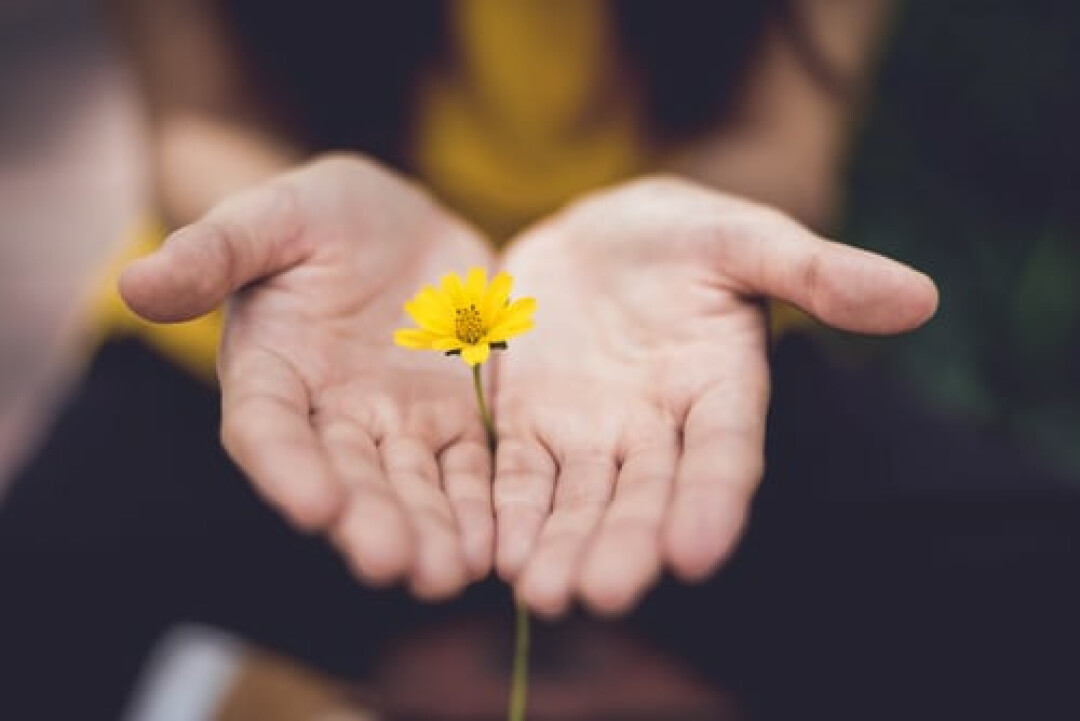 Remember the old song : God loves a cheerful giver, give it all you've got! Do you know that comes from scripture? (2 Corinth. 9:7) Each man should give what he has decided in his heart to give, not reluctantly or under compulsion, for God loves a cheerful giver.
It's an interesting thing about generosity. Some people are naturally generous. They give of themselves so easily. They are the first to give material things, time or money. I'm married to one of those. It's truly lovely sometimes.
He comes from a very generous family, and he goes out of his way to be generous. If I'm totally honest, it's harder for me. It likely has something to do with my upbringing as well, but I suppose that is why God put us together. I learn from my husband all the time on this subject.

Anyway, back to our verse. God wants us each to decide, according to our hearts what to give. What God is concerned with is not how much we give but rather, our attitudes around giving.
Let's first look at the generosity of God to unpack this.
Luke 6:38 Give, and it will be given to you.. . for with the measure you use it will be measured back to you.

Matthew 9:11 If you, then, though you are evil, know how to give good gifts to your children, how much more will your Father in heaven give good gifts to those who ask him!
Matthew 10:8 . ..freely you have received, freely give.

John 3:16 For God so loved the world that he gave his one and only son, that whoever believes in him shall not perish but have eternal life.

The list goes on and on. . .
Aren't we glad, God has been so generous with us? These verses are wonderful examples of how God takes care of us.
This final verse I found many years ago when my husband was starting a business and we were living off savings and loans.
I read in Malachi 3:8 – 10 Will a man rob God? Yet you rob me. "But you ask, 'How do we rob you?' "In tithes and offerings. You are under a curse–the whole nation of you–because you are robbing me. Bring the whole tithe into the storehouse, that there may be food in my house. Test me in this says the Lord Almighty and see if I will not throw open the floodgates of heaven and pour out so much blessing that you will not have room enough for it. I read this so long ago, I wasn't even sure what a tithe was.
Do you realize this verse in Malachi is the only place in the Bible where the Lord tells us to test him? That is significant! He must mean it! If we just give him a tithe, He won't just bless us, He will throw open the floodgates of heaven and pour out so much blessing we will not have room to store it. That sounds like a promise God can't wait to give us.
After I read these verses years ago, I couldn't wait to test the Lord and was almost afraid not to. I must admit, my hand shook a little, as I dropped a tithing check into the offertory, but I did it anyway. And do you know what happened? Well, we haven't missed a meal yet and all our kids got to go to college. We have been blessed in more ways than I can tell you and I'm sure in many ways, I know nothing about. And so will you!