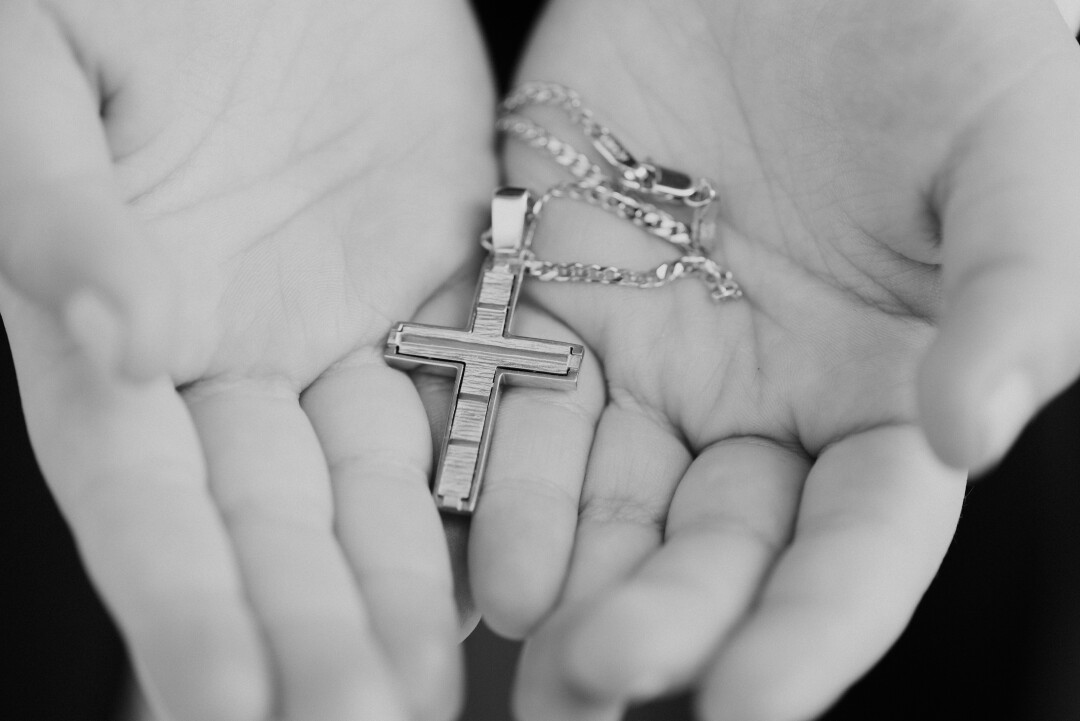 Did anyone celebrate Mardi Gras yesterday? Mardi Gras, French for Fat Tuesday, is a big celebration especially in New Orleans. The original intent was to celebrate with one last fatty meal to rid the house of forbidden food not normally consumed during Lent such as dairy, fat and sugar. This is why pancakes are the most favored treat served to on Fat Tuesday.

Lent starts the day after Mardi Gras and is considered to be a time a preparation before Easter. If you are unfamiliar with the season, it is likely because some churches do not typically observe Lent in its traditional form. Lent is used as a time of penitence, sacrifice and fasting, similar to the time Jesus spent in the desert prior to the start of His ministry.
In an effort to focus on Jesus' journey toward the cross in this season, consider what Jesus said to his disciples in Matthew 16:24-25 If any of you wants to be my follower, you must give up your own way, take up your cross, and follow me. If you try to hang on to your life, you will lose it. But if you give up your life for my sake, you will save it. (NLT) Some translations say deny yourself and take up your cross, and you must loose your life to gain it. Do these words confuse anyone? When it comes to scripture, confusion is always an indication to dig deeper.

First things first: What does it mean to deny yourself? Jesus was drawing a distinction between worldly desire and the desires for His Kingdom. Some of the people in the crowd were following Jesus out of curiosity or wonderment. This still happens today! By denying ourselves, we are to deny our natural impulses or motives that conflict with Jesus teaching. Jesus emptied or denied himself of his Godship when he became human. Similarly, we are asked to give up our own will for God's will. Consider Peter, did Peter deny himself when he denied knowing Jesus after Jesus' arrest or was Peter following his own selfish motives?

What does it mean to take up your cross? Jesus understands suffering and by taking up our crosses, we pick up our sufferings or troubles and move through them, with prayer and the purpose of growing our faith. Jesus tells us: In this world you will have trouble but to take heart, because I have overcome the world. (John 16:33). He said this to give us peace. Notice, picking up our troubles comes after submitting to God's will.

Give up your life to save it? It may be easier to think of "saving your life" as finding a new kind of life that encompasses God's will. It's a spiritual rebirth. To paraphrase Matthew: 16:24-25, if we live for God and His will, we will grow in faith through our troubles and will have the blessing of a new spiritual kind of life by following Jesus.

Are you following Jesus? Perhaps you have invited Jesus into your life to be part of it, to come along with you as you move through life, but are you following Him? We often ask God to fix our troubles and care for us according to our own expectations of what our lives should look like; therefore worshiping ourselves instead of Him. Francis Chan posed an interesting thought in his book and study: Forgotten God. He says "Jesus did not die on the cross so that He could follow you." It sounds funny but we do this!

In order to observe this season of preparation before Easter, I encourage you to spend some time quietly before Jesus. There are many 40-day devotionals online or in book form. If you have one you recommend post it on the Women's Facebook Group. In addition, I will send you a guided silent retreat you can do on your own time. It is called Blessed for that is what we are as followers of Jesus.