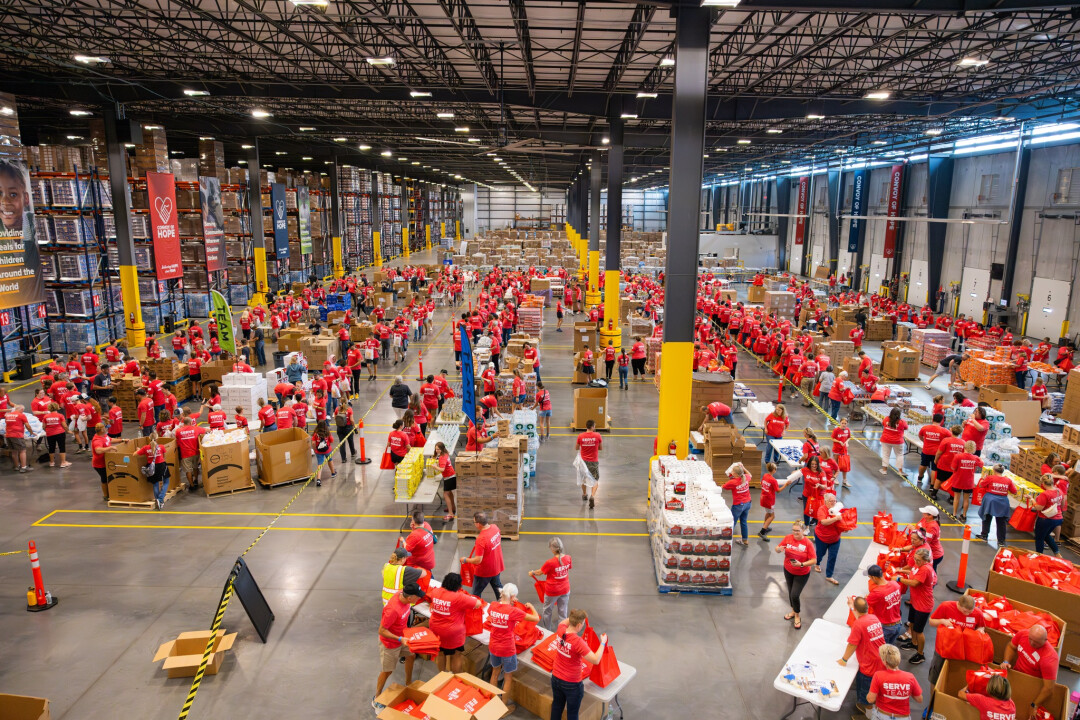 When we heard the news of the fire that devastated Lahaina, Hawaii, it impacted us as we care for those who lost family members, their homes, their places of business. Our natural response is to think "What can I do"? As we commit to praying as we see pictures cross our TV or phone screens, we also know that our partners at Convoy of Hope are moving to respond and that is a comfort.
Timberline Church, you are a part of efforts for situations such as the fires in Lahaina as you have given in two ways: Regular Tithe and Offering and through our annual One Day Giving Offering, giving one day of your annual wages to stand in the gap with those experiencing the devastating impact of a natural disaster in their community and for those experiencing food disparity.
Total giving for One Day Weekend this year was: $170,476.09!!! WOW!!! These funds have been distributed to our partners, Serve 6.8 and Convoy of Hope, as well as a portion that will go towards local mission efforts, like our Annual Food Drive. Our partners would also like us to extend a huge "Thank you" to you for your generous giving!
Convoy of Hope is well positioned to respond to natural disasters globally and nationally, most recently responding to the Ukraine war relief and refugee crisis, Morocco earthquake, flooding in Libya, and responding to those in need after Hurricane Idalia impacted cities in Florida and South Carolina.
When our community was impacted by floods and fires, we were ready to serve our neighbors in any way that we could. SERVE 6.8 is our local partner who is equipped and ready to respond on a large scale that has proven to serve our community with immediate tangible needs and long-term care and, when able, retrieval of personal items and restoration projects.
There are those in our community who face hunger and need shelf-stable food, produce, and refrigerated items to feed their families. Food is a basic need that we take for granted sometimes. We are blessed to partner with SERVE 6.8 to serve families in our community through resource centers located across Northern Colorado.
Harvest Farm and Fort Collins Rescue Mission served 107,404 meals last year, serving the most vulnerable population in our community.
Through our Annual Food Drive and Christmas Connection event this year, we will serve 600+ families, providing grocery gift cards for their holiday meals.
We are so humbled and grateful for the generosity of our Timberline Church family. Thank you.
This is my commandment: love each other just as I have loved you.

— John 15:12
Let's continue to Let Love Live in all that we do!
Kari Stewart, Missions Pastor