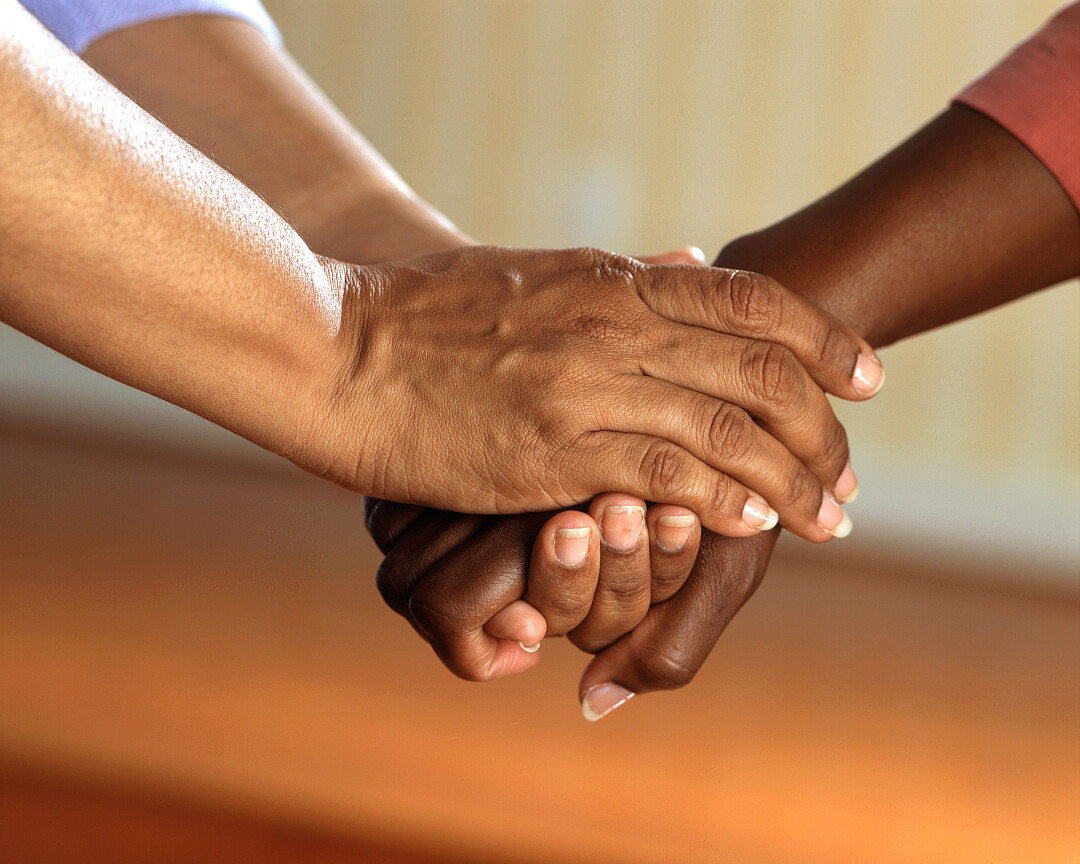 Some may remember volunteering through Girl and Boy Scouts. Often, days were filled with families at food banks during the holidays and other community service events throughout the year. As much as there were great memories, these events were more often viewed as checklist items members "had" to do as some sort of requirement.
But the heart and value of volunteering continues to become so much more than that.
At Timberline Church, when we say we truly could not operate without the servant heart of our volunteers, we mean it. Beyond smiling faces at the doors on Saturdays and Sundays, there are numerous different facets of volunteers at the church working behind the scenes to "make the magic happen". Each volunteer, collectively, is a part of something greater, and there is endless appreciation as we witness that type of kingdom-building in action.
On any given weekend, approximately 287 volunteers help at Timberline to make weekend services a success. From caretakers loving on babies in the infant room, to drivers transporting people into the church from the parking lot, to the worship team on stage, the volunteer presence at Timberline can be felt in every corner of the church.
At its root, volunteering at Timberline Church stands on the firm conviction that a call to serve is inherent in the invitation to follow Jesus. It's about volunteers who are investing in the body of Christ to build His kingdom using the very gifts and passions God gave them. Instead of simply "filling a slot", the focus of volunteer participation at Timberline is about, quite literally, responding to a call to serve exactly where the Lord wants to place you.
About 16 years ago, Pastor Dary Northrop approached Pastor Darell Hailey, head of Timberline's volunteer ministry, with the idea of creating a volunteer ministry — essentially this meant creating a ministry that would serve as a department within the church dedicated to supporting weekend services and other volunteer needs in the various ministries. Improving volunteer culture and finding a more collaborative way to connect people wanting to serve was made a priority. Out of that, many new processes, intentions, and efficiencies emerged…
One such example was the addition of Timberline Ministry Guides. This group of volunteers offers a unique opportunity for those interested in serving to figure out exactly where they want to serve, what their passions are, and where individual spiritual gifts can be best utilized. In short, ministry guides identify where your passion meet's God's purpose.
Another result of this shift in priorities allowed the Timberline volunteer ministry to hire Vickie Ferrin, Administrative Coordinator for Volunteer Ministry.. Exemplifying a heart of service and care, Vickie sees the true value in selfless servitude. Through volunteering, Vickie believes the Lord positions each volunteer for indescribable growth through love and sacrifice. Following the biblical example of servanthood when Jesus washed the feet of his disciples, Timberline Church continually points people back to the Bible as the baseline for serving. John 13:2-17 is a fantastic place to refer back to.
Now in its 16th year, Celebrate Volunteers Weekend is another example of the more intentional ways Timberline aims to share gratitude and appreciation to those who have volunteered so faithfully. Just this past weekend, we had an incredible weekend-long celebration to show our thanks to our amazing volunteers with a yummy food truck, booths and giveaways, bouncy houses for families, and many other fun activities to express our gratitude.
If you would like to find out more about where your passion meets God's purpose and how you can volunteer at Timberline Church, learn more about serving here. We welcome your interest and heart as we continue to build His kingdom together.