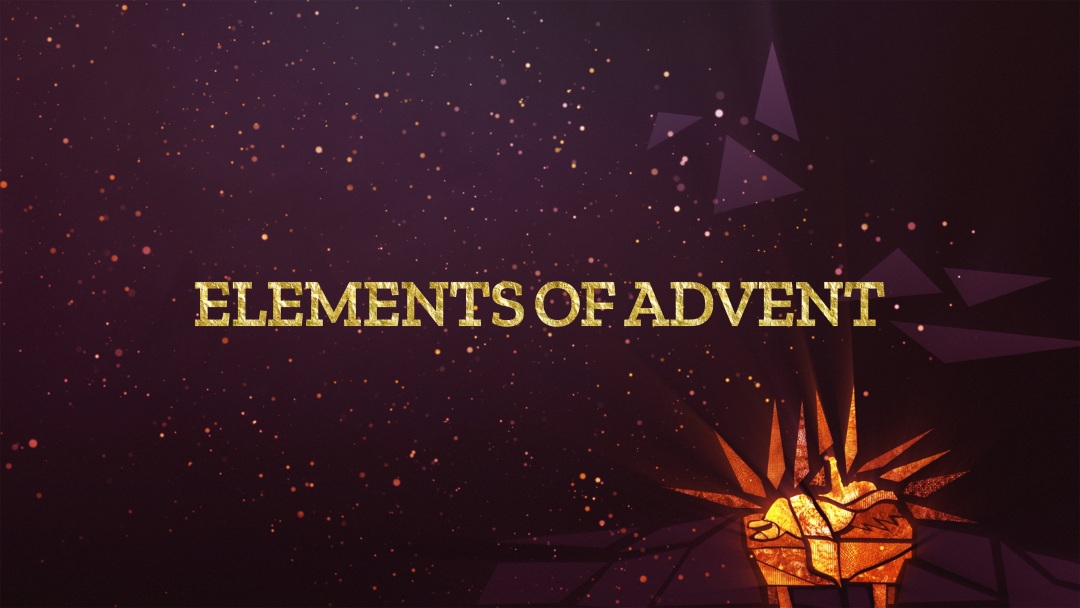 Dear friend,
However this finds you, I recognize your soul there. Perhaps you find yourself reading this letter in the eye of a holiday storm - lights and tinsel creating a whirlwind of yuletide you can't quite see. Or maybe you are in the oasis of a pause, breathing deeply, enjoying a moment of rest from the hustle and bustle of parties and pageants. Whether you are overwhelmed by loneliness or well-met along this Christmastime path, it is good to be with you. It is good to have someone to write to, to share some surprises of Advent with.
I always look forward to Advent. There is something special in these four weeks leading to Christmas, when we followers of Jesus prepare to celebrate the most potent presence of God With Us - a baby!
(As I write that, I don't know if I am trying to convince myself or declare the depth of the season…probably both.)
What do those preparations look like? What are the elements of Advent? Those are good questions. Waiting, I think. Allowing ourselves to long for what we hope for in a friend like Jesus. Taking time to be still and listen. I'm reminded of a quote by Madeleine L'Engle, one of my favorite authors:
"Advent is not a time to declare, but to listen, to listen to whatever God may want to tell us through the singing of the stars, the quickening of a baby…"
The singing of the stars - that's beautiful! Ye lights of evening find a voice, as the old hymn goes. That's part of this practice of preparation, too: not fearing the dark…the dark where we see and hear the light of the stars. The dark where our expectations for the season might be lovingly upended by God. I mean, who expected a baby in the first place?
A few weeks ago, I sat in the dark reading a book with the aid of my phone's flashlight while one of my children lay next to me, drifting off to sleep. Turning the page, I was smacked in the heart by this image: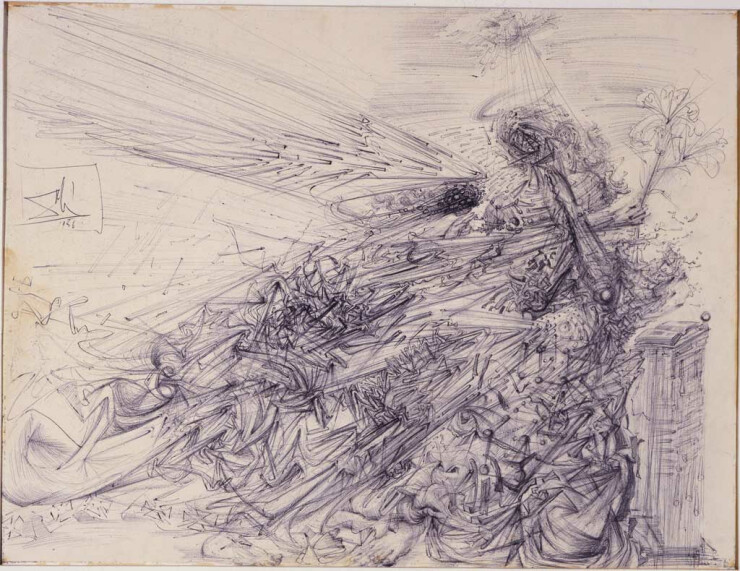 This is Annunciation by Salvador Dali. It isn't a piece I would have expected from Dali, an artist associated with painting surreal dreamscapes. It also depicts Mary's encounter with the angel Gabriel in a way I had never seen before. Talk about a surprise in the dark of night. Mary's whole world changed, and this drawing communicates that in a flurry of chaotic beauty. The more I look at it, the more I notice, and the more I am reminded of Mary's response:
Yes, I see it all now:
I'm the Lord's maid, ready to serve.
Let it be with me
just as you say. (Luke 1:38 MSG)
There is a new weight, my friend, in that response. An unexpected sort of grounding in the midst of Holy, physiological, cultural upheaval. A centering on what God is calling Mary to look at, to see, pay attention to, to say yes to. It is a yes to an unknown, unexpected, impossible to understand, probably terrifying, joy.
A couple weeks after this, the wonder of it still wandering around inside of me, I put out a call on social media for beautiful lines of poetry and prose that might be gifts for others to read. One friend replied with this:
crying yes risk joy
I just stared at it for a while. What an economy of words! What a gift indeed. How could four words offer so much, be such fertile ground for thought and prayer? Even now, they draw me in. Is there anything you notice in the line or in yourself? I would love to hear about it if so. Stop reading this letter now if you want, and simply stay with that line. Is God offering you an Advent invitation?
A couple of days went by, and I showed these four words to many people. I sought out the entirety of the poem they are from. It is "Snowdrops" by Louise Glück. In the poem, she describes the return of life to the world after winter.
Snowdrops
Do you know what I was, how I lived? You know
what despair is; then
winter should have meaning for you.
I did not expect to survive,
earth suppressing me. I didn't expect
to waken again, to feel
in damp earth my body
able to respond again, remembering
after so long how to open again
in the cold light
of earliest spring--
afraid, yes, but among you again
crying yes risk joy
in the raw wind of the new world.
AMEN.
The words of Mary thousands of years ago and the words of Louise 30 years ago are nearly "eternal echoes," as Irish poet & priest John O'Donohue put it. As I read them both now, they are both invitations and responses. They are two points of light in this waiting of Advent, illuminating the road to the manger. Joy awaits, but not without the risk of walking in the dark.
My friend, will you crying yes risk joy with me? What does that look like? I'm not entirely sure. Mary provides us with clues. We can notice what we are being asked to see. We can say yes to those things. We can talk to one another about it, because we are indeed friends.
Write back when you can. Until then, Merry Christmas! Have a blessed advent season.
Chris
P.S. - really, please write back. just in case you forgot
---
We hope to see you at our Christmas Eve services at either 3 of our campuses. Click below for service times and more!
---
Want to stay up to date with the latest blog posts?
Subscribe here!
---