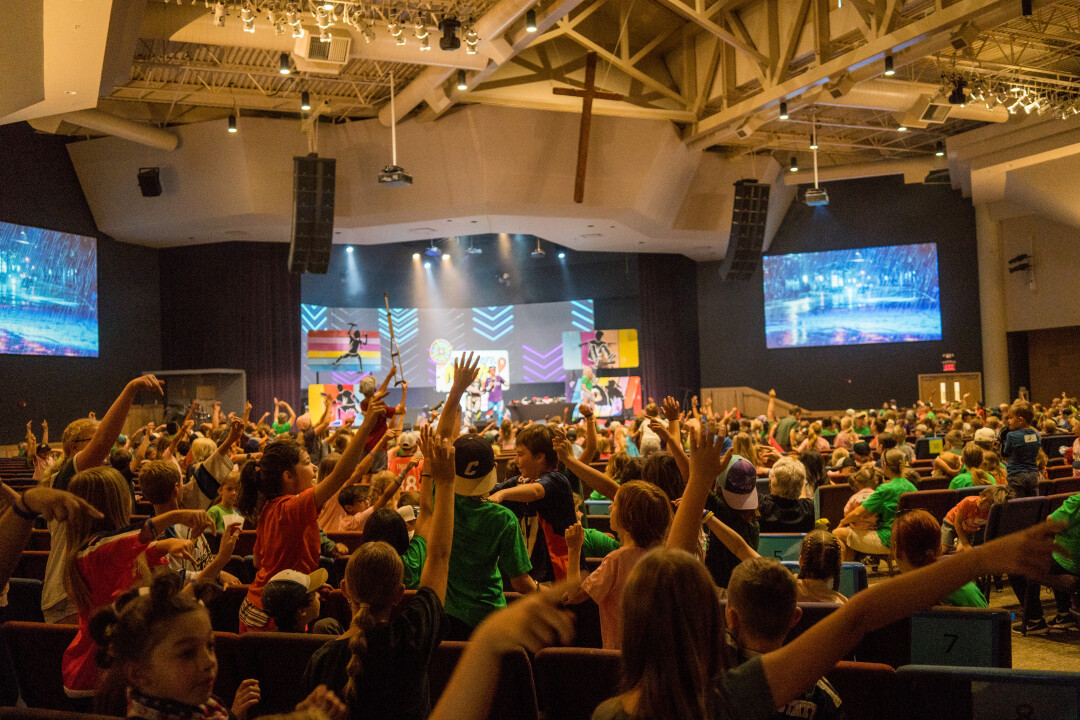 It's the week when your kids run out the door in excitement. When burnt toast can't ruin the start of the day. In fact, you are so excited that you probably skipped breakfast. What could be the reason for this excitement? This is the fun-filled week known as VBS!
VBS usually stands for Vacation Bible School, but for some, it stands for the "Very Best Summer". It's only five days long, but in that time, you are left with memories, new friends, and the VBS anthem — the unforgettable VBS song that rings in your head and automatically takes you back to the electrifying energy that filled the whole campus.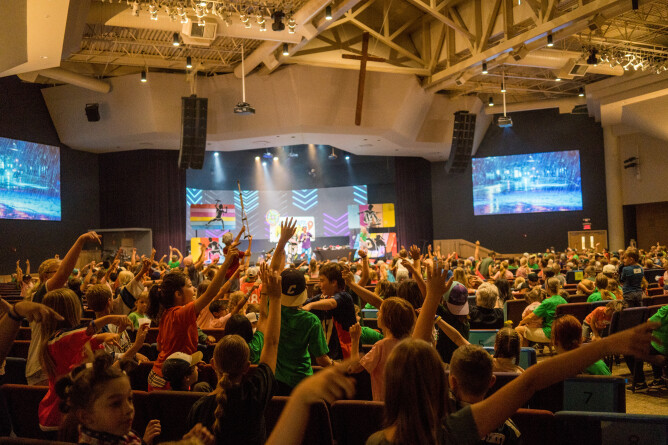 VBS comes together because of all the amazing volunteers — to whom we can't express enough of our appreciation — but it all starts with planning. Our Timberkids team started planning in January by assembling a team of leaders with different skill sets to bring various categories of the VBS experience to life. This collective team of leaders dedicated countless hours to organizing and preparing for this one week. We had an amazing team! Remember back in school when the teacher would assign groups to complete a project, and by the grace of God, you ended up being on the dream team that would guarantee getting an "A" on the assignment? That's exactly how it felt. The talented team that God brought to the table was remarkable. The areas of recreation, craft, hospitality, early childhood, snack, and guides were all led by volunteers that served with willing hearts that wanted to bless others.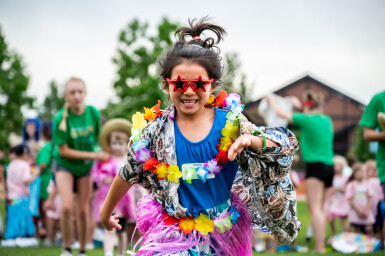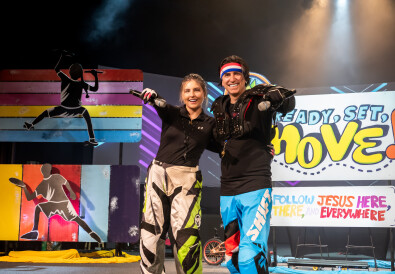 This year we featured a new segment called Studio 45, which consisted of engaging activities and an introspective approach to God's word. This segment allowed kids to meditate and reflect at a highly energetic pace, as well as a slower, more relaxed tempo with a centering prayer. We even featured a local skate ministry called Camp Good Buddy that shared how they use skateboarding to share their faith with skaters from all over the world. They even took the time to host a skate session with the fourth and fifth graders during our recreational time.
The Timberline Café joined in on the fun of our VBS theme and featured a special drink called "Brazilian Breeze Lemonade," with all tips going to our mission partners. Our mission project this year was Brazil Outreach Ministries Unlimited (BOMU). The money raised went to their children's education and discipleship program. BOMU strategically uses crafts and teaching supplies to serve the river children living on the Amazon tributaries. I'm happy to share that we surpassed our goal of $5000 and were able to bless our mission partners with $8000! It's heartwarming to see kids right here in our city making a difference all over the world!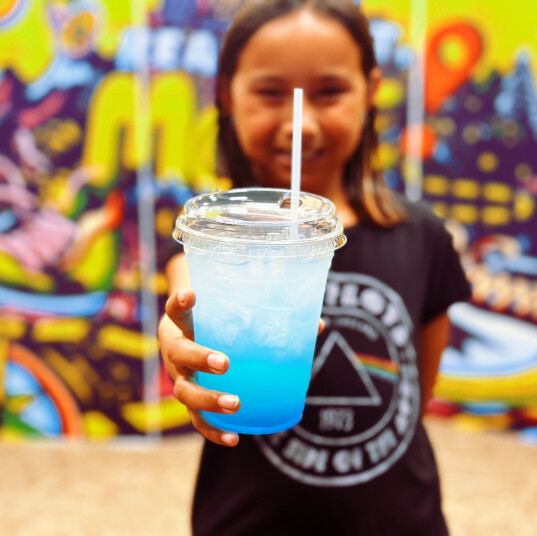 What makes VBS so rewarding is not just the opportunity to serve, but also connecting with those we serve: our community. With all the time planning and praying for this week, we are always encouraged by the feedback we hear from parents. Our goal is to share the good news and build relationships. For kids to walk away with an understanding that they have a Creator that loves them and a place they can come to be welcomed; to leave being known and feeling that they belong. That's the great feeling of closing out an eventful week at VBS, and even burnt toast can't ruin that rewarding feeling.