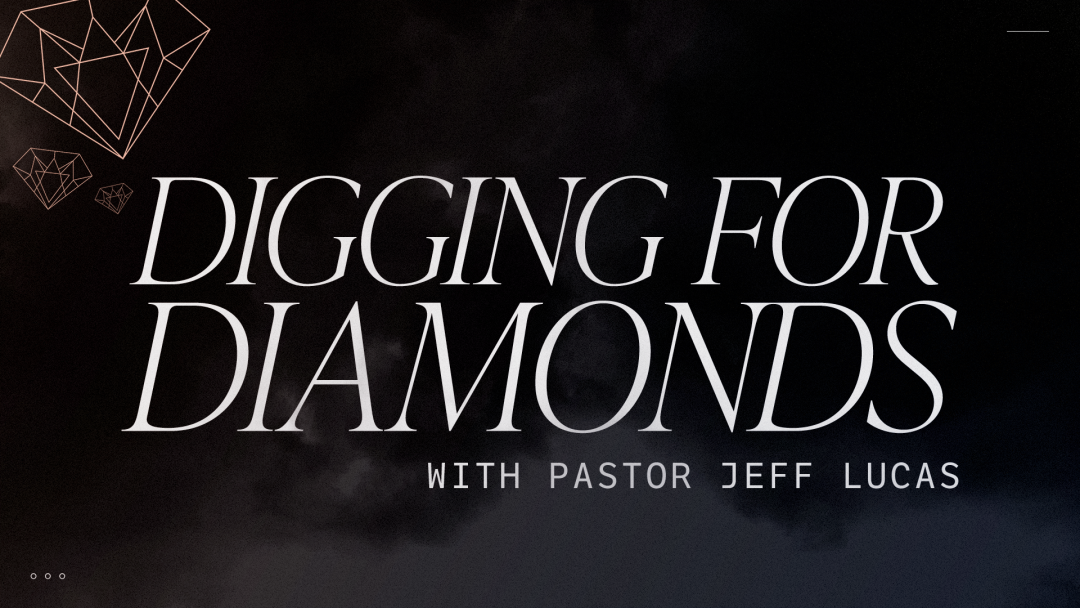 Jump to Each Week:
---
Week 1

Loving God Wholeheartedly
Jesus calls us to "Love the Lord (our) God with all your heart and with all your soul and with all your mind and with all your strength." (Mark 12:30)
I used to stumble over these words. They worried me deeply, not because Jesus described this love for God — surely another way of talking about passionate spirituality — as the most important priority in life. If that's the case, I'd better get this right. But more so, this idea of loving God with heart, soul, mind, and strength is what troubled me. What did it mean to love God with my soul as opposed to my mind? What's the difference between my heart and my soul?
Jesus is not trying to split our humanity into four compartments, but rather uses this "pile up" of phrases to emphasize the point that loving God must be all-consuming. There's nothing casual about being a disciple of Jesus. Daily intentionality is called for, as we see and hear Paul's primary ambition: knowing Christ. The young ruler went away from Jesus with a sad heart because money was first for him instead.
And so, passionate spirituality demands that we consider our priorities. Christianity doesn't work as a prop for emergencies, a vague theory to explain the meaning of life that doesn't demand any lifestyle changes, or a pleasant notion to sing about on Sundays.
A dedicated Jew would repeat these words from the Shema twice daily. That wouldn't be a bad habit for us to embrace. But obviously God wants these vital words to be more than a sentence that we've committed to memory, but a way of life that we're pursuing daily. Without getting into unhealthy introspection, are there areas of our lives that are obviously inconsistent with the priority of putting Jesus first today?
Week 2

Be Patient
It used to be the fuel for so many books and sermons: the second coming of Jesus. These days we don't hear so much about the subject, possibly because we're reacting against some of the mad predictions and foolishness that has surrounded the subject. But we need to adjust our attitude because long-term passion must include the hope that we have for eternity. And I often lose sight of that truth: I forget my keys, my smart phone, and oh yes, I forget that I'm going to live forever. The "hope" that Paul speaks of doesn't make that future tenuous — often we use "hope" to describe something that may or may not happen. ''I hope it's going to be sunny today." Rather, the Christian hope is certain. Paul calls us to be joyful — to consciously celebrate, be thankful, be glad because of that bright future. As someone once said, "Peace is joy resting. Hope is joy dancing." But that doesn't mean that life in the meantime will be easy, and so the apostle immediately talked about the quality of endurance that we will need — being patient in affliction.
Paul puts it succinctly: "Be joyful in hope, patient in affliction, faithful in prayer." (Romans 12:12)
The word "patient" might not be the best translation, because it's too passive to capture the heart of the word that Paul uses. We're not to just wait, like frustrated people parked in the dentist's waiting room, when life is tough, but rather we're called to stand our ground, to be steadfast and prayerful during the rougher days.
In a sentence, Paul sums up what living for Jesus looks like: an incredible future, but some cloudy seasons in the meantime, which will call for a steady heart if we are to remain passionate.
Week 3

Jesus the First Responder
We have an alarm system in our home which includes a panic button. One press of it will summon the police, an ambulance, or the fire brigade — helpfully, we can select which one so all three don't show up in the event of an emergency. Having that facility gives us a sense of security and comfort because, if the unexpected happens, we know that help is at hand. Hopefully quickly. It's obvious that many view Jesus as a last resort, a handy first responder who is available on call when life gets rough, but one that we needn't be concerned with when all is going well. Surely thousands will pray "911" prayers today, desperate for God's invention and help, but, sadly they either have no interest in a relationship with Jesus, or they are unaware that a friendship with Him is available and is exactly what they need. C.S. Lewis remarked, "We regard God as an airman regards his parachute; it's there for emergencies — but he hopes he'll never have to use it."
But this is not just a malady that those who are not Christians can suffer from. I confess that when challenging circumstances come — as has happened recently with some health concerns within our immediate family — my prayer life suddenly livened up and became more urgent. Perhaps that's natural, but let's always remember that God does not just want to help and bless us in extreme situations, but wants to walk with us as we follow Him by faith. I'm so thankful that I can call upon Him in the wintry season when fears stalk me. But I want to know Him and walk with Him in the summer seasons too.
Week 4

Jesus' Zeal
It's a surprising statement, especially for those who view Jesus as always being meek and mild. "On reaching Jerusalem, Jesus entered the temple courts and began driving out those who were buying and selling there." (Mark 11:15)
Those closest to Jesus saw such zeal, and not only did they remark upon it, but His passion reminded them of an Old Testament scripture about zeal for God's house. The sight of Jesus dashing around the temple courts, whip in hand, eyes blazing, is compelling and a little frightening. What provoked such a strong reaction?
At first glance, it looks like Jesus was concerned about people being ripped off by traders who charged such extortionate prices for items used in the temple sacrifices. And that makes perfect sense because God is just and rages against injustice. But perhaps there's something else going on here. In his gospel, Mark records Jesus saying that the temple had been designed to be a house of prayer for all the nations. The temple traders set up their stalls in the Court of the Gentiles, blocking the only area that the Gentiles could have access to in the temple area. Jesus was fired up, not only about extortion but also exclusion.
But Jesus was more than indignant because zeal "consumed" him — literally. His passion drove him to action, first with a whip, and then later as he walked to a cross. Passion is not just about emotion, but will drive us into costly and risky action. This controversial act turned the heads of the religious barons and meant that Jesus, in a stroke, made enemies in powerful places. But he did it anyway, regardless of the personal cost. Are there issues that we care about, but we need to translate our feelings into specific actions?