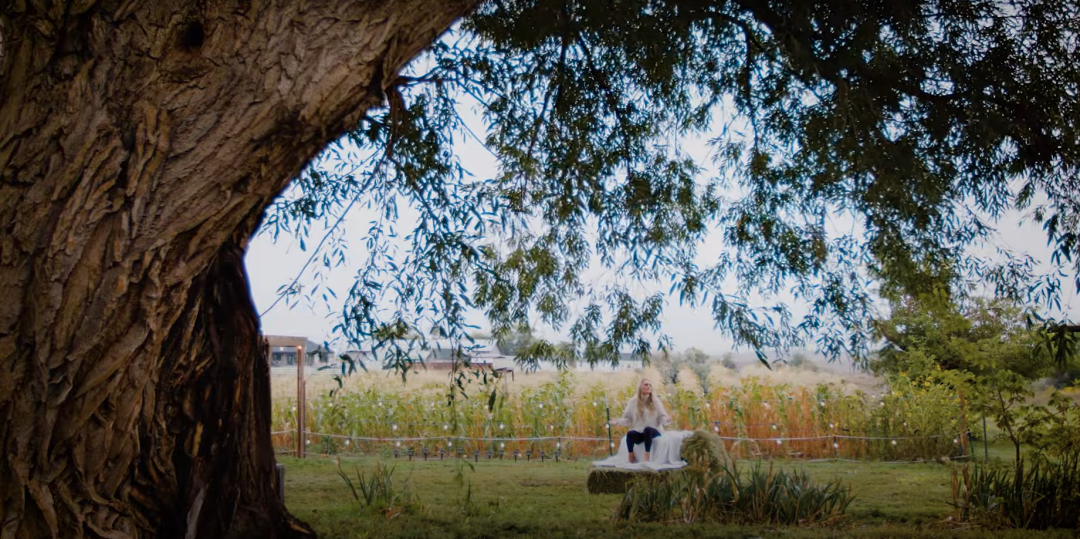 We are now over halfway through our worship-centered fall series, Playlist, where we've been exploring the many ways we are called to worship by bringing our hearts and voices to God. We've learned that, in times of sorrow, joy, pain, lament, celebration, and everything in between, God is worthy of our praise.
"'You are worthy, our Lord and God, to receive glory and honor and power, for you created all things, and by your will they were created and have their being.'" (Revelation 4:11).
Throughout the Playlist series, Timberline has intentionally created gifts of worship moments. One example was the development of intentional, heartfelt music videos created to inspire adoration of who God is. The idea was to create a space inviting viewers to shift gears into a posture of worship and praise. A space where God's Spirit is welcomed.
"Great Is Thy Faithfulness", performed by Ashley Helmuth, was the first in the series of videos that were created. She was kind enough to not only share her voice but also her heart, in what she feels makes worship so important.
Growing up, she explained that she didn't really know how to worship. She knew the more rigid appearance of the kind of worship she was familiar with, but wasn't exposed to the intimacy of true worship until years later. She recounted walking through her 20s and mentioned circumstances that served as lessons, ultimately informing how she worships today. She went on to explain how worship is her anchor; a way to praise the Lord for keeping her grounded despite her circumstances.
For Ashley, worship is a restful place. A place where she feels the truth of "my yoke is easy and my burden is light" (Matthew 11:30). A place where she feels the love, peace, and power of God, being able to partner with the way He sees things. She said she is able to receive an external perspective versus the way she, alone, would see her current circumstances.
Ashley also explains that when she's singing, she feels like a space is being created inside of her where she becomes a vessel breathing God in and exhaling Him back out in song. In song, she's often able to reflect back at everything He's brought her through in life, giving her the ability to push out what isn't needed.
The invitation for all of us is to reflect and remember what Jesus has done for us. His faithfulness, His great faithfulness, towards all of us. To live in that space and worship in that space, and to have that be the thing that invokes worship in us.
In summary, Ashley's invite to us is to reflect, with heartfelt intention, what we're thankful for. To think about what God has brought us through and brought us to. To remember the pillars in our history and relationship with God, remembering how He's shown up, how He's very real, and how we've experienced Him at work in our lives. There is no doubt that He will continue to show up for each of us, never-ceasing, and that is why we are called and compelled to worship in adoration of who God is.