Wes & Gerti Tucker - Fort Collins, Colorado USA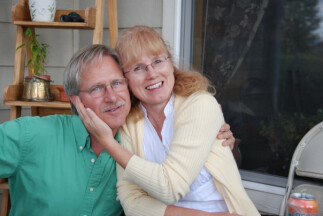 Wes & Gerti Tucker - FORT COLLINS, COLORADO USA Wes and Gerti Tucker are missionaries with a local missions group, Front Range Ministries, where they live out God's call on their lives to share the Good News with the Muslim community.
The Tuckers met in Bible school in Germany, Gerti's homeland, and were married there in 1983. During a year-long internship in Mexico, they returned with the best Mexican souvenir possible, a newborn from a small village whom they named Tyler. Three years later, they brought Sheldon into the family, a three-year-old Jamaican boy. As a family, they lived in Lyon, France, for 16 years where Wes was involved in outreach to the North African community. Returning to the US in 2004, the Tuckers have continued to share Christ with Muslims in Colorado and over the internet with Muslims in countries around the globe. They also have one two and a half year old grandson, Bodhi.
To send a note of encouragement to Wes and Gerti, click the button below.
Back to Missionaries