Todd & Leslie Stamps — Portugal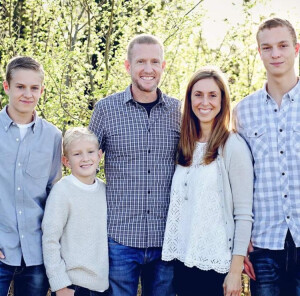 LISBON, PORTUGAL — Todd and Leslie will be serving in Portugal, basing out of Mount Hope Bible School just outside of Lisbon. They will be involved in training a new generation of ministers to reach Portugal and the greater Portuguese-speaking world for Christ. Todd and Leslie will be partnering with Portuguese believers, and their heart is to see the church planted and thrive throughout Portugal and beyond.
Todd and Leslie have three sons: Andrew, Luke and Paul.
PREVIOUS MINISTRY
❚ After pastoring for 12 years in Illinois and Colorado, the Stamps family served their first missionary term in
Mozambique.
❚ Todd served as a missionary associate in Brazil, where he grew up as a missionary kid.
To send a note of encouragement to Todd and Leslie, click the button below.
Back to Missionaries