Reza & Allyson Zadeh - Fort Collins, Colorado USA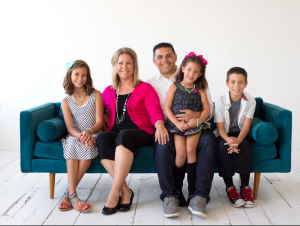 Reza & Allyson Zadeh - FORT COLLINS, COLORADO USA (Athletes in Action) Reza and Allyson are missionaries with Athletes in Action (AIA a division of CRU). Since 2015, they have stepped into the wonderful adventure of being on staff with Cru and serving College and Professional Athletes through Athletes in Action. AIA has meant a lot to Reza personally as he met Jesus in college through AIA and Allyson has found her place in expanding God's Kingdom by utilizing her gifts of teaching and training others in effective communication techniques through AIA. Together they are a part of Athletes in Action's national leadership efforts, oversee the Ultimate Training Camp and disciple and lead College athletes as well as serve as chaplain for the Denver Broncos.
They know that a journey like this is never done alone. They know that the thoughts, prayers and personal support of people have sustained them in this endeavor. They believe that they have been called to help remove the scales from the eyes of athletes so they can see Jesus as clearly as Saul did before He propelled the church forward in the 1st century.
Make a Difference today!! Reza and Allyson have three children: Olivia, Owen, and Macy.
To send a note of encouragement to Reza and Allyson, click the button below.
Back to Missionaries