Noah Myers - Fort Collins, Colorado USA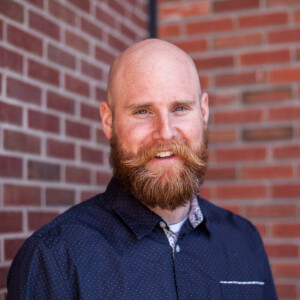 Noah Myers - FORT COLLINS, COLORADO USA Noah Myers is a missionary with the local chapter of Ratio Christi at CSU. Born and raised in Fort Collins, he couldn't be happier to be serving in his home town. He has been blessed to travel to over 30 countries, in many of which he did missions. He served as a Bible teacher for 2 years and just finished his Master of Arts degree at Southern Evangelical Seminary this past spring. Now he is extremely excited to continue as the Ratio Christi Chapter Director at CSU and serve as Regional Director over 8 states. Bearded Disciple, his blog, YouTube, TikTok and Instagram channel, expands ministry to an endless possibility of influence online.

We live in a time and place that makes it extremely hard for Christians to know how to navigate issues Biblically. Often Christians lack solid Biblical training resulting in them supporting non-Biblical doctrines or being afraid to engage in certain issues. Questions that have long since been answered are also questions we are unequipped to deal with despite available resources. It breaks his heart to know that people dismiss or abandon Christianity because they themselves were not well-equipped or Christians they've talked with weren't prepared.
His ministry with Ratio Christi and Bearded Disciple works to equip, train and empower everyone from ministry leaders to non-believers to understand, defend, and explain the Christian worldview. This so they may know Christ more and navigate the difficult questions and issues of our time as well as answer the age old questions that lead people away from Christ. Put simply, we want to be another tool in the toolbox of ministries and individuals.
To send a note of encouragement to Noah, click the button below.
Back to Missionaries