Matt & Rachel Nelsen — Spain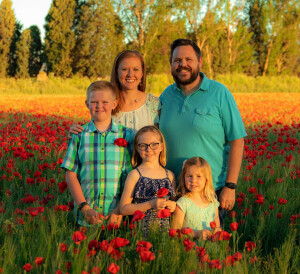 MADRID, SPAIN — Matt and Rachel serve in Spain as one of several key families serving at the production campus at International Media Ministries. International Media Ministries (IMM) partners with missionaries, national churches and media outlets to develop innovative access to the Gospel by producing creative content for evangelism and by training others to use media to reach people for Christ in their own cultures.
The Nelsens are from Montana. Rachel was born and raised on a farm near Power, MT where she graduated high school. She later attended Montana State University- Northern where she studied Nursing. She worked as a nurse for nearly 10 years before moving to Spain. Matt is from Great Falls, MT and later attended Evangel University in Springfield, MO where he earned a Biblical Studies degree. He worked as a youth pastor, Chi Alpha campus pastor (University of Great Falls) and media staff pastor. Robert was born in 2008 and is a fun-loving elementary schooler who enjoys baseball, reading, riding his bike, and telling jokes. Reegan is a great Spanish speaker when she's not being shy. She also loves drawing, dolls and playing at the park. Cora was born in Spain in 2014. She loves watching cartoons, wearing jewelry, and being loud.
To send a note of encouragement to Matt and Rachel, click the button below.
Back to Missionaries