Justin & Diane Herman — Guatemala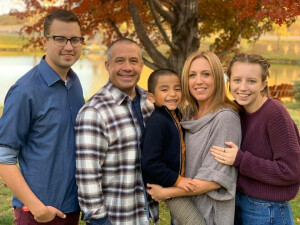 GUATEMALA, House of Hope is a non-profit organization started in Northern Colorado in 2009. The Herman family took the project to Guatemala after a short term mission trip in 2011. The poverty, desperation and despair had a huge impact on their family. They were familiar with loss, suffering and heartbreak. Their middle daughter Hope was 9 when she was diagnosed with osteogenic sarcoma, cancer of the bone. She suffered unbelievably in her battle. Through it, she had a faith that never wavered. She trusted the will of God, and that He was in control. After fighting for 18 months, she went home to live with her Savior.
A year later, House of Hope was born. When we saw the many children who were alone and suffering in Guatemala, it impacted their family in a way only God can orchestrate. He fulfilled His promise trading beauty for ashes. Hope's legacy lives on as her life serves as the passion behind our ministry. We have been able to serve the people of Guatemala and point them to Christ, the source of our love and strength.
Our heart is to see each child from the House of Hope placed in a loving, caring adopted family. We have been entrusted to care for these precious children, so while we have them under our care, we want to be an extension of Christ's love and place these kids on a path to fulfill their God-given destiny. Through the help of our generous partners, we are able to see this dream come to pass.
To send a note of encouragement to Justin and Diane, click the button below.
Back to Missionaries