James & Ester Mazurek — Chile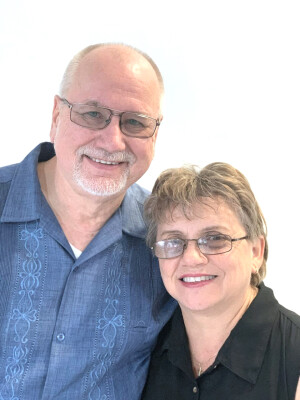 SANTIAGO, CHILE — Jim and Ester Mazurek have served as Assemblies of God Missionaries to Chile from the Rocky Mountain District since 1984. Their ministry is best described by the phrase "Reaching Children, Raising up Leaders."
Ester is founder and Director of the Santiago Children's Ministries Outreach Center and the "Club del Mundo del Amigo Invisible", [the World of our Invisible Friend Club] – a ministry that reaches out to the children of Santiago, Chile (pop. 6.5 million), with a variety of ministries such as: evangelism, discipleship, hot meals, educational reinforcement, rescue from child prostitution, shelter, medical and foster care.
At this time the Mazureks are building the campus of the Santiago Children's Ministries Outreach Center. This facility will include a church, a school, an athletic area, and the offices for the overall ministry. Funds and volunteer construction teams are needed to complete this project ASAP.
Along with assisting Ester in the Children's Outreach Center, Jim serves as the Adjunct Coordinator of the Servicio de Educación Cristiana - the Christian Education Service of the Assemblies of God in Latin America. He gives oversight to a large array of Christian Education ministries throughout Central & South America – everything from Sunday School to Bible School to Graduate School. Every year he directs and teaches in advanced ministerial training seminars throughout Latin America – including Cuba. Many of these students go on to serve as missionaries in the 10/40 Window.
Jim is a "Missionary Kid" having been raised in Chile, the son of missionaries John & Lucille Mazurek. Ester is Chilean by birth, and a naturalized American citizen. Their three children are Koreen (married, one son, two daughters), Jamie and James (both students).
To send a note of encouragement to Jim and Ester, click the button below.
Back to Missionaries