Dan & Earlene Ligon — Niger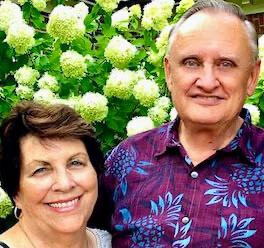 MARIDI, NIGER — Dan and Earlene Ligon became missionaries after they pastored in U.S. for five years, working in Colorado, and planting a church in Brigham City, Utah. They met through Youth for Missions when they were 15 years old.
They began their missionary career in Liberia, and Nigeria before going to Niger. They were the first American Assemblies of God missionaries in Niger, West Africa. The desire to reach people who had never heard the name of Jesus, was always on their heart. The work was began on their front porch in Maradi, Niger. Niger, is a Moslem country, and it was difficult, but God gave miracles such as a small girl raised from the dead, which helped to open the work. Today there are over 50 churches in Niger.
Dan began a Bible School in Maradi, and today there are two Bible School in the languages of Hausa and French. Earlene started a Christian school in 2000. Today there are over 1460 children in the classes of preschool to high school. The school has been given three awards from the government of Niger.
The Ligons have five children. Daniel (oldest) is a teacher with international schools going to Japan this next year. David & his family are working in Lakeland, Fl. Amie & her family are missionaries in a sensitive country for the Assemblies of God. Tim & his family are Assemblies of God missionary candiates for Togo, West Africa. Annie & her husband are working in Illinois where Annie is a P.A., and her husband finishing his degree in Christian Psychology. The family is very important to Dan and Earlene. The children have always been a part of their ministry. "We thank God for our family and the blessings of God on their lives.
The Ligons are working in Niger, even though the threats of terrorists are strong. Please continue to pray for Dan and Earlene Ligon.
To send a note of encouragement to Dan and Earlene, click the button below.
Back to Missionaries