Dale & Patti Coad — Caribbean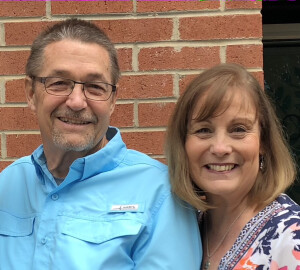 CARIBBEAN — After serving in the Air Force for four years, Dale studied at Vanguards University. Near the end of his studies, Dale married Patti Tolbert and they served as student interns at San Diego First Assembly of God
After graduation, they served in two churches as youth pastors, single's pastors and directors of Christian Education and Evangelism. After 8 years of pastoral ministry, Dale returned to the M.A. program of Vanguards where God placed a call on his life for missions.
Since that call, Dale and Patti have invested their life into missions, first with LACC (Child Hope) in the Dominican Republic and the Caribbean for 18 years and then as the Caribbean Area Directors for eleven years. Since 2018, they have focused on reaching and strengthening the Spanish Diaspora of the Caribbean and the West Indies helping coordinate the 130 missionaries serving there. In the countries that don't have resident missionaries, there are ongoing ministries from the U.S. based missionaries who come alongside the strong national church and work together to help disciple its leadership in its development, provide compassion ministries, and spread the good news.
To send a note of encouragement to Dale and Patti, click the button below.
Back to Missionaries