Water Valley Baptism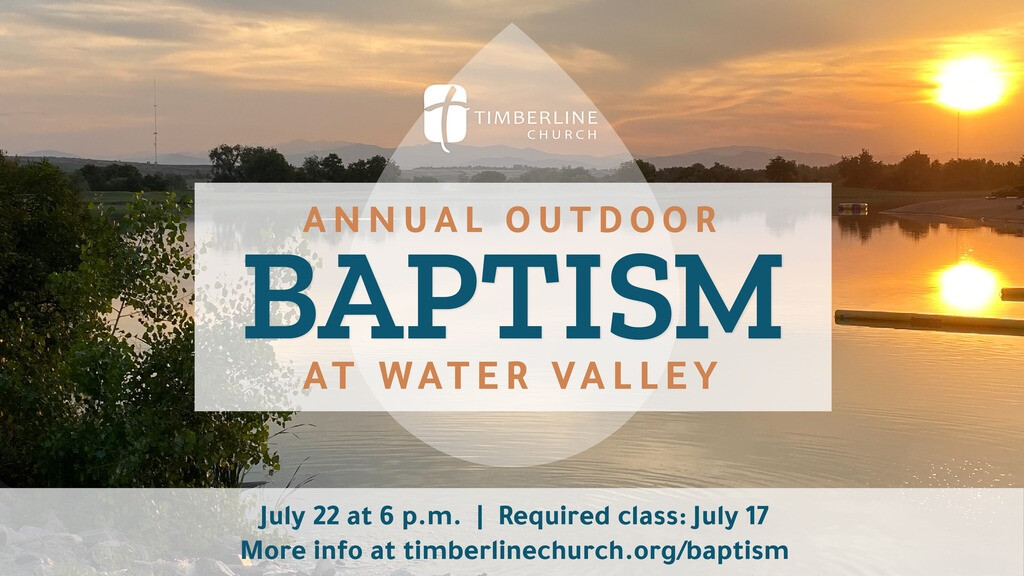 It's time for annual Water Valley Baptisms! Come and join as we celebrate with those getting baptized.
Water baptism is a significant step you can take to proclaim what Jesus has done in your life. We're facilitating baptisms at Water Valley's swim beach in Windsor on Friday, July 22 at 6 p.m. For anyone planning on getting baptized (or even wants more information on what baptism is), please make sure to attend one of the following classes...
At Timberline Fort Collins- on Sunday, July 17th 11:30 AM Room 214.
At Timberline Windsor- on Sunday, July 17th at 5:00 PM in the Living room.
More info here.
Map to Water Valley click here: https://goo.gl/maps/s4r9TAKPNtzbQFWx9