Mission's Movie Night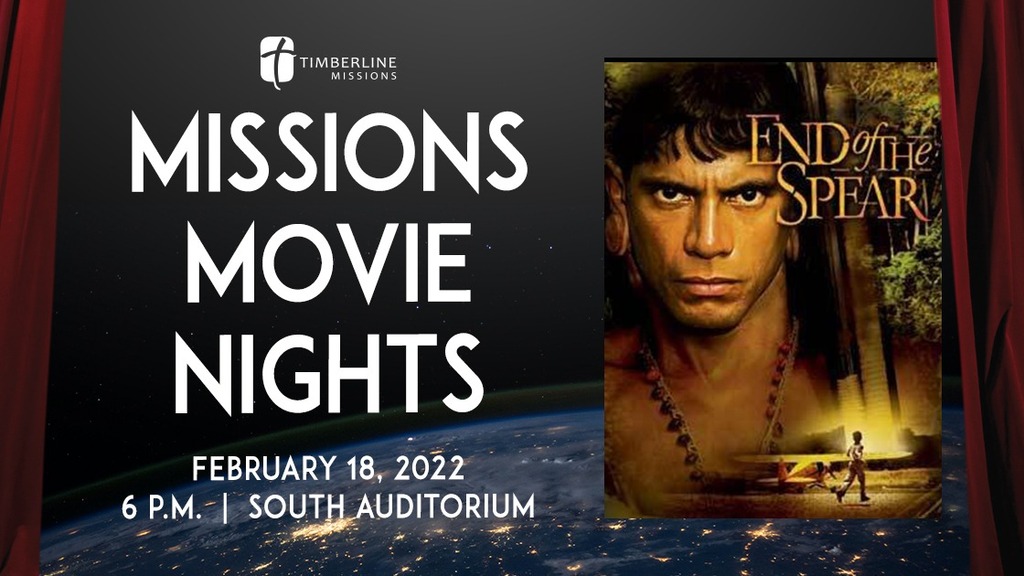 Join us Friday, February 18 at 6 pm in the South Auditorium for dinner and showing of END OF THE SPEAR. The movie showing and dinner are free with registration. Childcare is not provided, but children are welcome to attend with a parent.
About: Mincayani, a tribesman in the Ecuadorean rain forest, lives by a violent code: kill or be killed. His world changes after he and his family kill a group of missionaries. Following the massacre, Mincayani and his family abandon violence and embrace their enemies. When the now-grown son of one of the slain missionaries returns to learn about his father's death, he becomes part of Mincayani's family.