Fall Food Drive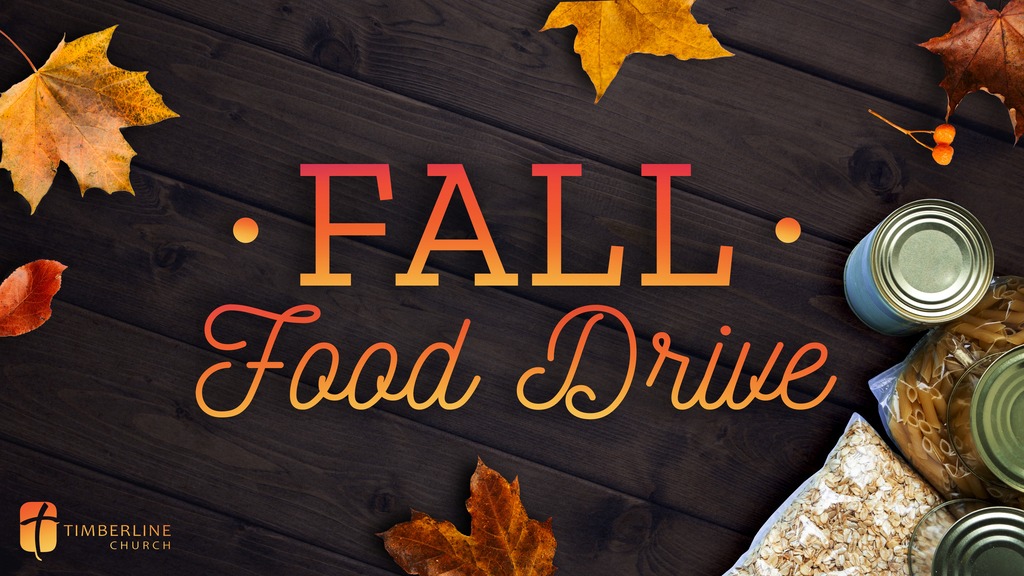 You can feed a family this Thanksgiving!
We are excited to feed families in our community! Join us October 30-November 15 by partnering via tangible food donations at any Timberline campus, or by donating financially.
A complete meal kit for each family of ten includes:
Cornbread Mix (2)
Cream of Mushroom Soup (2)
Canned Green Beans (4)
Stuffing Mix (2)
Cranberry Sauce (2)
Canned Yams (2)
Fried Onions (1)
Gravy Mix Packets (2)
Instant Potatoes (2)
Brownie Mix (2)
Drop off items by November 15 at any Timberline Church campus, or to a Timberline Student Ministries student or leader.
OR donate $40 to feed one family of ten. To donate, please click HERE.