Biker Sunday Service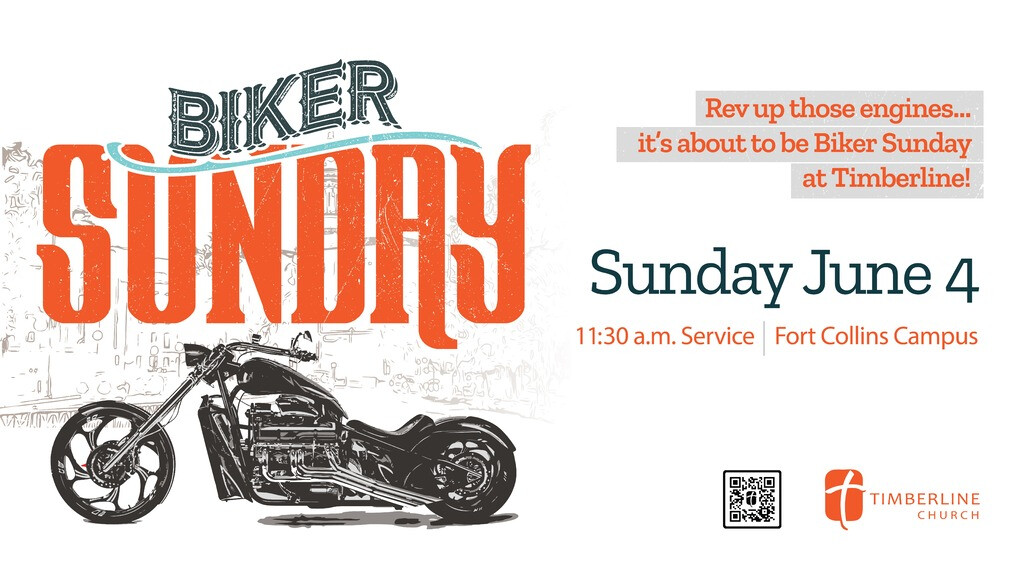 Rev up those engines…it's about to be Biker Sunday at Timberline! At our 11:30 a.m. service only on June 4, we are inviting you to ride your motorcycles to church for this motorcycle event. We'll also hold a special "Blessing of the Bikes" after the service in the parking lot. After "Blessing of the Bikes" there will be a ride up to Estes Park, and anyone is welcome to join the ride. Can't wait to see you there!
Our Biker Sunday service will be a bit louder (it is a biker event after all!) and the lights will be darker than usual, so please keep that in mind if you plan on attending!